Zoom out.  That's what we've set out to do with Production Service Network.
During more than a decade at the helm of a one-stop shop for film, photo, and video services in Spain & Portugal, we've kept our framing pretty tightly fixed and focused on local production service.   We've been privileged to work with leading production houses, agencies, studios and creatives from around the world to provide local vision to their global storytelling.
Our success has sent them home with a smile and coming back for more, even beyond Spain & Portugal.  And so, we've widened the scope with a skilled network of production service partners I'm both proud and humbled to lead.
So many of today's global campaigns require local touchstones of familiarity for consumers.  Entertainment programming and many national campaigns are also hungry for for fresh and value-adding contributions beyond the borders of the viewers' country.
The common denominator is location, location, location.  Agencies, production companies, studios, and directors all need local input followed by local assistance to not only get it right but to optimize the return on their creative and cash investment.
Our answer to that challenge has been several months in the making.  A commercial shoot for Thai Yamaha in Paris, a promo for a ground-breaking US Television show set in an Austrian castle, and a car shoot in snow-capped Alps for India's leading tyre manufacturer MRF enabled us to fine-tune a way of working outside our own borders that optimizes production services in Europe and beyond for our clients without increasing costs.
What started as casual conversations with clients and colleagues at commercial film festivals soon led to referrals to like-minded production service companies.  Each had earned a solid reputation for quality work in its region.  Few had considered the big picture about the daunting challenge their clients face when deciding where to shoot.
The Production Service Network keeps it simple.  From this moment forward, producers aiming to shoot in Europe can cover the continent with one contact.  They share their brief with us , and we work with our partners to determine where it can best be accomplished.  We put the knowledge of local production experts across Europe at their fingertips and provide for a proven partner in their choice location.
What's more, we do it without extra costs and with transparency.  We're pleased to feature and credit our partners work on our website.  We encourage producers and creatives to check it out.
Producers who already know where they want to shoot also call on our Network.  They trust our criteria.  We carefully select only one Production Service Network partner per country / territory.  Each is a smart shop managing cost-effective budgets that delivery quality production you can see in the frame.
The added value of working through Production Service Network is evident in its scope and its one-stop shop response to production demands in a number of countries – a dynamic group set to grow to keep pace with its clients' needs.
In essence, we've zoomed out while keeping our focus on quality, cost-effective production.  Bringing together experience and service with a smile, the Production Service Network widens the scope to deliver the local assistance that is critical to successful film, photo, and video shoots across Europe.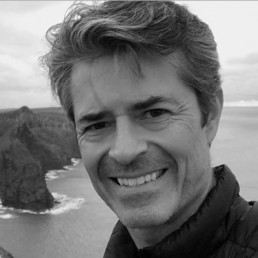 Production work on commercial, entertainment, and factual shoots for clients from around the world during more than two decades is at the core of Michael's experience. Highlights from his years managing production service budgets of all sizes for feature film, sport celebrity shoots, primetime TV programming for all major US & UK channels, and events as diverse as motocross and a papal visit.
This Los Angeles native with a traveler's soul started his own production service company overseas to share with fellow production professionals the wonders of shooting film, photo, and video projects across Spain and Portugal – the sunniest corner of Europe. Michael is as quick with a smile as he is committed to no-nonsense production workflow delivering cost-effective, quality results you can see in frame. He founded the Production Service Network in 2014 to accomplish that worldwide. He manages PSN from his base in Madrid, Barcelona, or most anywhere he has an Internet connection.