What's not to get excited about when Paris hosts the Olympics? Especially when iconic images our PSN France Partners recently filmed with the NBCUniversal team fill screens at the FreeWheel Beach during panel discussions at Cannes Lions International Festival of Creativity. Time for our US Liaisons to snap team photos with USA Olympic Soccer player, Ashlyn Harris, and NBC News personality, Willie Geist.
The event saw NBCUniversal and Comcast Advertising unveil planning for the Paris 2024 Olympics and Paralympic Games to brand leaders, media experts, broadcasters, and Team USA Olympians. We're looking forward to more teamwork as the games approach!
Despite the spread of advertising budgets across the diverse media spectrum of our times, there are brands and agencies who trust in visionary creatives to elevate their campaigns to admirable heights with film. And in our recent experience several happen to be French!
Look no further than this Lancôme campaign featuring Zendaya and a cohort of models taking the reins in a horseback ride across a showcase of Chilean landscapes. French production house Phantasm initially had its sights set on filming in San Pedro de Atacama, renowned for its desert vistas in Chile's north. Local feedback from the team at PSN Chile soon swayed director Jessy Moussallem to nearby Copiapó to capture a richer tapestry ranging from desert and green grasses to a big body of water and salt flats the FX team on location enhanced to appear snowy – all during a 3-day shoot.
While the Dune co-star is no stranger to epic landscapes, Zendaya's schedule kept her in LA to film the close-ups. It was her remarkable double who saddled up for the outdoor adventure.  Lucky girl might think director Christopher Nolan.
No Substitute For Filming On Location
"It's fun for the actors. It's fun for me," said Nolan in a timeless BBC Newsnight interview.  "There's nothing more disparaging than when you turn up for work and there's just a green screen with a couple of actors in front of it. The magic's not there."
True to form, Nolan's latest box-office hit, Oppenheimer, pushed the limits of the IMAX format while filming in authentic locations coast-to-coast across the US.
"I've always preferred real locations to sets. There's a feeling of reality. There's a feeling of being somewhere that matters," concludes Nolan in the BBC Newsnight interview
"Real is always better than synthetic", concurs veteran location manager John Rakich.  "Early in the process, when you're driving around scouting with people and seeing how they feel when they walk out into a place. Especially your director and your creatives. They get inspired by it."
"A real location offers depth, unlimited scope, there's no sight line that gets blocked" Rakich adds. "It offers texture. It just lets you build more around a world, and a lot of directors and creatives prefer that."
"Abu Dhabi really was the biggest set we'd ever worked on," acknowledged Mission Impossible 7 writer-director, Christopher McQuarrie, in a recent interview with Abu Dhabi's Creative Media Authority. While downplaying the action that the MI franchise is known for, McQuarrie underlined the inspiration of epic proportions he finds in the real world. "Really what motivates us more than the action is the beauty of the locations and the people that we're celebrating when we go there".
Location scouts and managers work tirelessly with local communities to make the seemingly impossible, well, possible – to achieve the wow factor that stays etched in the mind of the audience. Their most celebrated successes of this past year are nominated by their peers for recognition at the 10th Annual LMGI Awards on August 26. The Guild will grant a special honor at the Awards to Steven Spielberg for his influence on generations of creatives and his acknowledgment that locations play an indispensable role in the filmmaking process and convey distinct narratives.
"Locations tie everything in together" concludes Rakich. "They tap into a sense of memory and that feeling of real".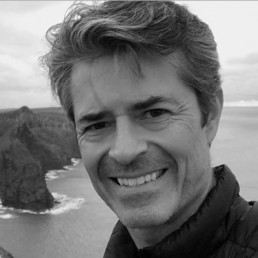 Production work on commercial, long form, and factual shoots for clients from around the world during three decades is at the core of Michael's experience. Highlights from his years managing production service budgets of all sizes for feature film, sport celebrity shoots, primetime TV programming for all major US & UK channels, and events as diverse as motocross and a papal visit.
This Los Angeles native with a traveler's soul started his own production service company overseas to share with fellow production professionals the wonders of shooting film, photo, and video projects across Spain and Portugal – the sunniest corner of Europe. Michael is as quick with a smile as he is committed to no-nonsense production workflow delivering cost-effective, quality results you can see in frame. He founded the Production Service Network in 2014 to accomplish that worldwide. He manages PSN from his base in Madrid in Spain, Madeira in Portugal, or most anywhere he has an Internet connection.