That was the pivotal question I recently addressed at a gathering of commercial producers and directors in Dusseldorf drawn to discover Exceptional Places For Shooting.
Rather than hold them in suspense until the end, I hope to have not disappointed my gracious hosts at production house Zeitsprung by answering up front that there is an EXCEPTIONAL place for every creative brief.  But that doesn't make finding it any less extraordinary.
What unites all of us as storytellers is a passion to do what it takes, go where we must, to shoot the content that advertisers can craft into a campaign to be remembered.
And at any given time there are briefs floating about that fit exceptionally in most every country where we find well-stocked film hubs at the ready to execute film and photo projects.  Searching and finding the country where a creative brief can best be realized within the confines of a target budget is the challenge.
Too many Heads of Production are slammed with multiple projects.  One shortcut they take is to bid the same shortlist of production service companies in the same countries, knowing that one way or another it can be made to work.  But fitting a circle in a square ultimately involves compromises that can undermine the success of a commercial production.
No doubt there is a limited time allocated to researching the options of where to shoot.  But there is no single resource that can better help determine the exceptional place more expediently than our Production Service Network.  Amidst currency fluctuations and inflation, regulatory changes, and climate chaos even the most traveled producers' experience can't compare with the up-to-date, local knowledge of our boots-on-the-ground Partners. We are a Network of exclusively vetted production service companies covering 50 territories – with experience servicing shoots in more than 100 countries.  Together we are a one-stop shop that can determine the most EXCEPTIONAL place to shoot any brief.
We feel privileged to have made a critical contribution to the success of many film and photo shoots led by producers working overseas.  And it was a good bit of fun to share examples with the industry colleagues attending our shop talk in Germany.
You can click here to watch the presentation for a look at the films and some insights into their making. We covered a wide range of factors that must be considered against local production costs, such as weather, location logistics, locations doubling for another, casting diversity, traveling talent, traveling crew, actual v. built sets, shooting with children, union restrictions, and incentives for commercials.
Ultimately, the EXCEPTIONAL place to shoot is at the crossroads of where your creative leads you and where your budget leads you.  Their meeting point is out there waiting to be found by those who know how to look.
For some years, we've been helping producers find the exceptional place to shoot and present it with confidence to clients.  This quick-turnaround service puts them in the driver's seat and gives them a competitive advantage in bidding against those who don't make the effort to explore all that our industry offers.  And it positions our PSN Partners to work with traveling producers to execute those projects on location worldwide.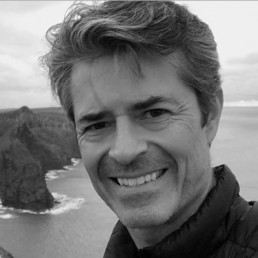 Production work on commercial, entertainment, and factual shoots for clients from around the world during more than two decades is at the core of Michael's experience. Highlights from his years managing production service budgets of all sizes for feature film, sport celebrity shoots, primetime TV programming for all major US & UK channels, and events as diverse as motocross and a papal visit.
This Los Angeles native with a traveler's soul started his own production service company overseas to share with fellow production professionals the wonders of shooting film, photo, and video projects across Spain and Portugal – the sunniest corner of Europe. Michael is as quick with a smile as he is committed to no-nonsense production workflow delivering cost-effective, quality results you can see in frame. He founded the Production Service Network in 2014 to accomplish that worldwide. He manages PSN from his base in Madrid, Barcelona, or most anywhere he has an Internet connection.