There's no lockdown on creativity.  Bold visionaries are filming ambitious live action projects in most major film hubs worldwide.  PSN Partners are executing these overseas film and photo shoots with pandemic protocols in place to secure a safe set.
This is so real that recently released work filmed with our Partners before the pandemic is feasible today.  Click here for a look.
Boots-on-the-ground production support has never been more critical to our industry.  Producers rely on local knowledge.  And no single company is better positioned than PSN to help producers determine the most suitable place to film with trusted local partners in 50 major film hubs.  Navigating travel restrictions, shaping creative and available budget to needed safety measures, and tailoring remote streaming to a project's needs are all part of the big picture we work on with producers.
Let's discuss the production of your next shoot in the new normal!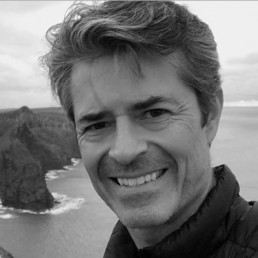 Production work on commercial, entertainment, and factual shoots for clients from around the world during more than two decades is at the core of Michael's experience. Highlights from his years managing production service budgets of all sizes for feature film, sport celebrity shoots, primetime TV programming for all major US & UK channels, and events as diverse as motocross and a papal visit.
This Los Angeles native with a traveler's soul started his own production service company overseas to share with fellow production professionals the wonders of shooting film, photo, and video projects across Spain and Portugal – the sunniest corner of Europe. Michael is as quick with a smile as he is committed to no-nonsense production workflow delivering cost-effective, quality results you can see in frame. He founded the Production Service Network in 2014 to accomplish that worldwide. He manages PSN from his base in Madrid, Barcelona, or most anywhere he has an Internet connection.