For business or pleasure, Thailand is a destination that people never get enough of.  No wonder Fred Turchetti, EP at PSN Thailand, moved there many moons ago and is raising his family there.  We recently caught up with Fred to learn what keeps filmmakers coming back time and again to the Land of Smiles.
Q: Can you tell us a few top reasons projects shoot in Thailand?
A: Thailand is home to world-class crews, art department, special effects, and studios.  The country has an incredibly vast range of urban, jungle, beach, and rural locations.  There is a large non-Thai talent pool including Caucasian, African, and Middle-Eastern.  Production costs in Thailand are extremely competitive compared to most other film countries.
Q: Why do your clients keep coming back to Thailand?
A: Because we are considered one of the best service companies in the world.
Q: How well does everyone speak English in Thailand?  
A: All heads of departments speak English fluently although obviously it is not their first language.
Q: What strengths do you have in local crew?  
A: Many Hollywood directors consider Thai crew amongst the very best.
Q: Does a DOP need to travel in, or do you have great ones in Thailand with reels to present?  
A: We have an excellent selection of top DOPs, both Thai and non-Thai. However, the vast majority of commercials would naturally arrive with their own DOPs.
Q: How about art, construction, and wardrobe in Thailand?
A: Art, construction, and wardrobe are among the main reasons Thailand has become such a premier shooting option because of the relatively cheap labour cost, construction and wardrobe are achievable on a scale that is rarely affordable elsewhere.
Q: What are the strong and weak points of casting in Thailand?  
A: The strong point of casting in Thailand is that Bangkok is one of Asia's production hubs and therefore offers high level talent of many nationalities including, of course, Thai actors. Given the enormous diversity, the weak point is in the actual numbers of people.
Q: Are there talented performance specialists in Thailand?  
A: Yes, Thailand has always been renowned for its stuntmen, martial art fighters, etc.
Q: What about equipment in Thailand?

A: Thailand offers the full range of latest modern filmmaking equipment, including multiple Russian Arms, motion control, computerized rigs, and every type of camera lenses and cranes.
Q: Are there any production pre-requisites for coming to shoot in Thailand?
A: Both a film permit and a temporary work permit for individuals must be in place. We provide both of these to our clients normally within a week.
Q: Do I need a visa to come and shoot in Thailand?

A: People arriving from any of the 64 visa-exemption countries can enter Thailand without a visa for 30 days. For most other people visas are available upon arrival.
Q: What is the best season to shoot in Thailand and why?  
A: Shooting regularly happens year-round although it is usually best to avoid August and September, which are the height of the rainy season. Average temperature is 25 to 35 Celsius all year around.
Q: How else has Thailand played a part in feature films?
A: Thailand has a long history of feature films that started with the Vietnam movie era. Famous features shot in Thailand include The Deer Hunter, Good Morning Vietnam, The Killing Fields, James Bond, The Beach, Star Wars, Around the World in 80 Days, Heaven and Earth, Alexander, The Railway Man, Gold, and of course our Hangover II. 
Q: Does Thailand have ample studio space?  
A: Surprising as it may seem, Thailand has over 50 custom-built, full sound stages.
Q: How about back lots?  
A: There is a fabulous piece of Chinatown scheduled for demolition and development but currently offering a unique backlot.
Q: Does Thailand have any tricky production requisites producers need to know about?  
A: No.
Q: What local delicacies or traditions do your clients find intriguing during their stay in Thailand?  
A: Thai food and Thai hospitality need no introduction. Bangkok has become a top-level gourmet city with many internationally renowned chefs.
Q: What will people take away from their shoot in Thailand?
A: Most of our clients have mentioned that shooting in Thailand has left them with a deep cultural and human experience which goes over and beyond the simple production aspects that they came to Thailand for in the first place.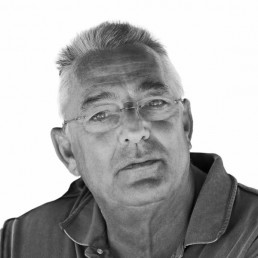 Fred was an early architect in making Thailand the undisputed destination for the world's A-List production companies. Since 1986 he has stayed the course to ensure that each and every production is the best experience for foreign directors, DoPs, producers and all who accompany them on set.
As head of commercial film production and a partner in Thailand's leading service company, Fred wields incomparable local knowledge at producing shoots across all genres.
Born to Italians in South Africa and educated in England, Fred is equally adept at working with industry colleagues from all backgrounds to achieve results beyond expectations.