Shooting During Covid Success Shoptalk
A look beyond the doom and gloom of filmmaking during the pandemic reveals industry renewal in the making.
True to form, several positive takeaways from last week's Screen Daily / KFTV industry shoptalk  delivered a welcome booster shot for filmmakers continuing to take unprecedented measures to keep cameras rolling on live action in many film hubs worldwide.
BE THANKFUL
Shooting safely during the pandemic takes more time and money.  So, let's be thankful there is a huge appetite to consume content that is propelling brands, studios, and streamers to create it.
Our industry came together like never before to develop health and safety protocols that put crew and talent back on set.  And it has been the exemplary teamwork, like that amongst 350 cast and crew during the 8-week production of Love Island with PSN Spain last summer in Mallorca, that proves we can do just about anything we put our collective minds to without causing one single Covid case.  A new Love Island season is already slated to begin filming this month in the Spain's Canary Islands.  That sort of achievement replicated by productions the world over is nothing short of heroic in the many countries providing negligible support to the freelancers that depend on a steady flow of productions to make a living.
BE CONFIDENT
Sidelined insurance companies have witnessed a bold move by the UK government to provide filmmakers the safety net they needed to get back to work on long format projects.  Though driven by a multi-billion-pound contribution to the country's annual GDP, authority recognition of filmmakers as essential workers is a display of hard-earned confidence achieved in many countries by the successful implementation of protocols that include extensive planning, PPE, and pods.
Confidence in our local boots on the ground to execute productions has also been a solution for stakeholders and directors grounded by travel restrictions.  Remote streaming from a set build in Shanghai for Canada Goose or the jungle of Colombia for Corona beer has enabled directors in Europe and America to craft content from their homes.  The Stella Artois "Christmas Miracle" commercial centering on a family holiday meal doubled on those achievements when PSN Partners in Mexico City and New York streamed simultaneously from their sets to the Spain-based director for a project that was turned around in 5 days!
BE PATIENT
Time consuming as these early projects have proven to prep during the pandemic, we'd be wise to view the time spent as an investment in the future. Filmmakers are trailblazing new ways of working that are more sustainable, more efficient, and even more creative!  Consider how scenes of the Coca-Cola campaign – "'Open Like Never Before"' – filmed with our PSN South Africa Partner – were directed by a threesome of directors patching in from 3 countries!  Or how Japanese producers connected with our teams in Poland and Serbia to film two national Olympic team tennis stars during the same weekend for a sportswear campaign soon to be released.
"It's been amazing to see the technology grow through this system, and how people have adapted to it," noted CatchLight Studios founding partner and former Blumhouse exec., Jeanette Volturno during the industry shop talk.  "We produced a show, and I was in Los Angeles, and it was shooting in Toronto.  I was able to watch what was going on live when it was happening. That technology has made it safer to send teams to different places, but not send everybody, and still capture everything in a way that is efficient and safe."
BE COMMUNICATIVE
We're actually working more closely together (virtually) in these physical-distanced times. Our communication with producers earlier in the development of projects has streamlined producer decision-making to save costs and enhance the creative results.  PSN is uniquely positioned to provide a global perspective that is more valuable than ever.
Even before the pandemic we worked with producers of the Netflix series, Medical Police, to compare how more than a dozen countries might best serve their story before honing-in on Croatia, and only then finalizing the script calling for the Mediterranean country to double as Italy, Germany, and Latvia during just 5 days of filming.  And it was our PSN Thailand team's discussions with the Production Designer of the Golden Globe-nominated, HBO Max series, The Flight Attendant that helped determine that a few select scenes set in Seoul were more efficiently doubled in Thailand than filmed during one day in South Korea.
BE AN OPPORTUNIST
Since widespread lockdowns, we've encouraged filmmakers to develop stories to take advantage of locations like cityscapes and landscapes free of the usual crowds.  Sibling Rivalry's Director and CD, Mikon van Gastel, did just that with this Hewlett Packard Enterprise "'Greenlake"' commercial filmed in Iceland during 2 days that he directed remotely from New York.  The same results would've taken our local team at least one extra shoot day – and manpower for crowd control -, had they needed to work around the usual flocks of tourist at such iconic vistas.
Line producer Rob How, connecting to the webinar from the Czech Republic where his filming of the Dangerous Liaisons TV series for Starz, has also benefitted from the quiet times. "Where we're filming outside Prague, in the country, are stately homes and country houses that are largely empty because there is no tourism.  Gives us a fairly safe environment."
Mrs. Harris Goes to Paris co-producer, Jonathan Halperyn, patching in from Budapest, has also enjoyed more than cost savings while doubling Hungary's capital for the City of Lights. "The streets are empty, you don't have to close sidewalks. There's a curfew at 8pm, but we have permits to shoot after that, so you're on empty streets – a filmmaker's dream."
BE POSITIVE
In these dark times we're inspired by the shining examples of industry pros around us. Stakeholders, producers, and directors driven to make commercial and long format projects happen are calling on PSN Partner service companies to execute locally, regardless of whether or not they can travel in to be on set.
There's no more constructive example than Jordan where our PSN Partner worked hand-in-hand with the local film commission and South Korean producers of The Point Men feature film to reopen the country before last summer after months of lockdown.  The collaborative spirit on all sides was key to drafting health and safety protocols that permitted 100 Koreans to fly in from Seoul with confidence to work with dozens of local crew during 35 days filming.
Sharing that kind of good news across our industry is just the sort of shot in the arm we all need until the vaccines put this pandemic behind us.
Click here to read the Screen Daily article.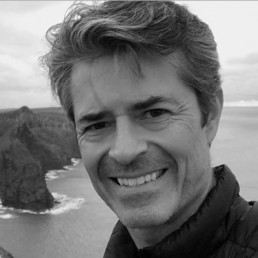 Production work on commercial, long form, and factual shoots for clients from around the world during three decades is at the core of Michael's experience. Highlights from his years managing production service budgets of all sizes for feature film, sport celebrity shoots, primetime TV programming for all major US & UK channels, and events as diverse as motocross and a papal visit.
This Los Angeles native with a traveler's soul started his own production service company overseas to share with fellow production professionals the wonders of shooting film, photo, and video projects across Spain and Portugal – the sunniest corner of Europe. Michael is as quick with a smile as he is committed to no-nonsense production workflow delivering cost-effective, quality results you can see in frame. He founded the Production Service Network in 2014 to accomplish that worldwide. He manages PSN from his base in Madrid in Spain, Madeira in Portugal, or most anywhere he has an Internet connection.