Weather patterns and their impact on seasonal harvests shape the flow of film and photo shoots to overseas destinations. In Southeast Asia, it'll soon be time to shoot the lotus flower in all its splendor.
Learn about the recent experience of producers from a US beauty campaign for LVMH in this blog by our PSN Vietnam Partners.
The PSN Vietnam team ventured waist-deep into the floating gardens of Ninh Binh for an up-close portrait of the revered flower of East Asia that has spawned a cosmetics line.
Q: What was the brief?
Fresh Beauty in-house production of New York got in touch with us in April, about 2 months before we started shooting. They were on the hunt for lotus flowers for the launch of their new star product, a Lotus face mask. They scheduled 10 days to come and shoot key visuals and social media content with both models and an influencer based out of Singapore.
Q: Was it easy to permit access for the locations?
Fairly easy, we scouted across Vietnam and Cambodia to finally choose North Vietnam as the best location for shooting during early summer. We updated the team in New York at different stages to make sure the lotus blooms looked good to them.
Q: Were there any challenges working with these first-timers shooting in Vietnam?
Working with the Fresh team was actually very easy! Photographer Chris Baker, videographer John Moessner, stylist Lucy Attwater, and creative director Daphne Ascoli have known each other for years, travelling to many countries shooting Fresh products and their ingredients.  There is great trust and efficiency in their workflow. They're very well-travelled and were super enthusiastic about being in Vietnam for the first time.
Q: Did the team bring its own equipment?
Chris and John both brought their equipment.  We added some basic lighting equipment and a drone that Chris operated himself.
Q: How many locations did you shoot at?
The team had selected locations in both Hanoi and Ninh Binh. We shot on the first day in Hanoi and decided that we wanted to move directly to Ninh Binh on the second day.  Though perfect for product shots, Hanoi's city center location lacked the wow factor that we knew awaited in Ninh Binh.
In fact, the first sight of Ninh Binh at the end of a two-hour drive blew the team away.  On our first shooting day in this magnificent setting of limestone mountains we found the flowers were in perfect bloom.  It was quite magical.
Q: Any surprises during the shoot?
Well, good ones if anything! The location in Ninh Binh gave us so many options to play around that we changed the schedule of the last few days. The Hanoi locations were cancelled all together, and we brought the influencer to Ninh Binh instead. We also finished early, which allowed everybody to be back at home to USA for the July 4th holiday.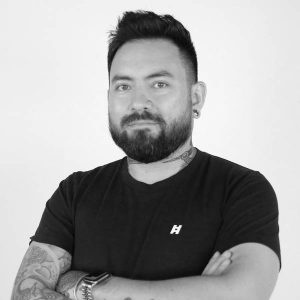 Chi Minh De Leo is one of the founders of the production shop that is PSN Vietnam. After 10 years spent on set as an agency creative in Vietnam's top agencies, Chi Minh bit the bullet and set up his own company with long term producer friend Phan Viet Quoc Huy. Since then, Chi Minh has worked on countless projects, including TVCs, animations, and documentaries for both the local and the international markets. Being trilingual and having lived in 4 countries, Chi Minh is a real connector. Between productions, he enjoys working on the development of a first feature and spending time discovering the city's ever expanding food scene.