Choosing the optimal location for a production isn't all that different from casting the ideal on-camera talent.  The look is what catches the eye.  But it is the performance -and all that makes it what it is – that convinces creatives and captivates an audience.
PSN Partners are experts at locating, permitting and servicing below-the-line production needs in their territories worldwide.
From the most iconic and colorful urban locations to the raw beauty on display in the harshest terrains, they know what it takes to deliver a smooth production to satisfy the most demanding clients as well as the celebrities often joining them on set.
See for yourself in these latest productions shot on location in Chile, Brazil, Canada, Vietnam, and France.
Call on the PSN difference for your next overseas shoot.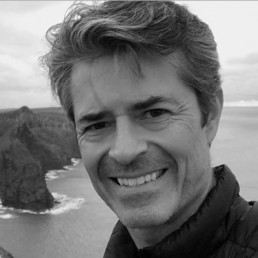 Production work on commercial, entertainment, and factual shoots for clients from around the world during more than two decades is at the core of Michael's experience. Highlights from his years managing production service budgets of all sizes for feature film, sport celebrity shoots, primetime TV programming for all major US & UK channels, and events as diverse as motocross and a papal visit.
This Los Angeles native with a traveler's soul started his own production service company overseas to share with fellow production professionals the wonders of shooting film, photo, and video projects across Spain and Portugal – the sunniest corner of Europe. Michael is as quick with a smile as he is committed to no-nonsense production workflow delivering cost-effective, quality results you can see in frame. He founded the Production Service Network in 2014 to accomplish that worldwide. He manages PSN from his base in Madrid, Barcelona, or most anywhere he has an Internet connection.