Hungary and Hollywood have an affair that has lasted more than a century. And a boost in the film incentive is sure to keep the flame burning.
Hungarians are among the founding fathers of Hollywood. Later on, due to Hungary's turbulent history, many talented filmmakers would emigrate to the US and become key figures in its film culture. Since political change opened borders and allowed freedom of movement, many Hollywood productions have come to Hungary to shoot at its exceptionally atmospheric locations, as well as to work with its experienced film industry professionals. And just as Hollywood movies are much loved in Hungary, Hungarian films are gaining global recognition as far as Hollywood.
Paramount and Fox are synonymous with Hollywood. The founder of Paramount Pictures, Adolph Zukor, was once a young Hungarian orphan who followed his American dream and succeeded after hard work and perseverance.  Another Hungarian youth, William Fox, grew up on New York's roughest streets only to become a pioneer in film distribution and the founder of Fox Film Corporation. The director of one of the most iconic US movies of the 1940's was none other than Kertész Mihály, that is Michael Curtiz, who filmed Casablanca with Humphrey Bogart and Ingrid Bergman.
After the end of the Second World War, during the Soviet dictatorship in Hungary, the iron curtain had a strong role in censoring film distribution between the West and the East, isolating the two parts of the globe from each other. Yet by the 1980's, the political tension softened, enabling the American production Red Heat – featuring Arnold Schwarzenegger and James Belushi, playing a Russian and an American cop – to be partially shot in Hungary.  After the political change in 1989, creativity began to flow freely between Hungary and Hollywood again. While some Hungarian creatives continued to move to the West in search of Hollywood careers, many American and Western European productions swooped in to shoot at Hungary's atmospheric and historic locations – exotic and quite untouched by modernity compared to many other countries.
To this day, Hungary and its capital Budapest are singular in the preservation of large, historic urban areas mostly unchanged for decades.  These make for ideal locations for stories set in recent past centuries. Many of these old buildings have not been renovated, so they have an authentic aged look – some with walls full of bullet holes! Thanks to Budapest being able to offer a truly authentic backdrop for historical movies, it has a long list of film credits in which the city has doubled for Berlin, Paris, Moscow, Rome, and Munich, to name a few.
Next to the grandiose areas built during the golden age of the monarchy at the turn of the 20th century, there is also a wide range of typically Soviet-era architecture, which has led to Budapest becoming a special muse and much-loved location for Cold War spy movies, such as Spy Game. Spy comedies have also found inspiration in Budapest, since it was a chosen location for films like I Spy, with Eddie Murphy and Owen Wilson, or, more recently, The Spy Who Dumped Me.
Hungary is presently experiencing a renaissance of international superproductions because it also provides top-quality below-the-line services to international filmmakers, living up to Hollywood standards. Huge hightech sound stages were built after the iron curtain fell, such as the Origo and the Korda studios, where the Hollywood movie The Martian was shot in 2015. It's no wonder why it was chosen -since one of the Korda studios is nearly 6000-square-meters big- the largest in the world! These studios have equipment rental services on location that can cater for all the needs a state-of-the-art production could require.
Furthermore, thanks to the country's high-quality tradition of filmmaking, well-skilled local film professionals are available to form or complete crews for international productions. Thanks to the large amount of foreign shoots, local crew are constantly gaining further industry experience and English language skills.  They are some of the most regularly employed film industry professionals in Europe. Moreover, Hungary crew deliver Hollywood standards at a much cheaper, Central European price.  There's no comparison to costs here when shooting in Western Europe or North America.
The Hungarian government has consciously taken steps to facilitate Budapest and Hungary becoming a hub for Hollywood productions and the international film industry in general. The country's exceptional architecture has been made easily accessible for shoots, thanks to a simplified and speedy permit processing for public spaces.  The Hungarian State also offers a 25% tax rebate to feature film productions in order to assist and encourage filming in Hungary while promoting local and European culture. Seeing how the local industry has flourished under this measure, the tax rebate is being increased to 30% to further welcome filmmakers.
One of the most notable large-scale films to have been shot lately in Budapest is Red Sparrow, starring Jennifer Lawrence, which takes full advantage of locations ideal for creating the atmosphere of the Cold War, like a Soviet culture house, the retro airport terminal, and the State Opera House. The world-famous actress enjoyed shooting here and experiencing the local culture so much she stated, "I am Hungarian, and Budapest is my home". Other high-quality productions include Tinker Tailor Soldier Spy and the comedy, Spy. New sequels to much loved action film series have been made here, like Die Hard 5 with Bruce Willis and Blade Runner 2049, starring Harrison Ford and Ryan Gosling. The Supervising Location Manager of Die Hard 5, Terry Blyther, explained that the production chose Budapest over Moscow because it had the ideal mixture of what they were searching for – "Moscow feel, studio space, and financial incentives".
For as much as Hungary is a brilliant host for foreign productions, it also has a rich film scene of its own, which is currently gaining more recognition with all sorts of prestigious awards in Europe and Hollywood. The holocaust film Son of Saul and the short film Sing both won an Oscar, while the movies It's Not the Time of My Life and Blossom Valley won awards at the International Film Festival Karlovy Vary.
Hungary's door is open to international productions aiming to make the most of its rich historic culture and atmospheric locations, high standard, and affordable services. Our team enjoys being part of such a lively and inspiring film industry, and we look forward to happily assisting foreign productions to shoot here.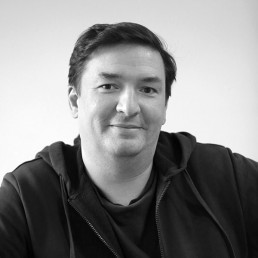 Zoltan began as a journalist whose research on mass media, particularly TV shows, became a reference still used a decade later by most Hungarian university studies on the topic. That success led to his founding a production company with his partner, Ivan, where they have both excelled.
Though initially specialized in documentary production, they soon realized the market potential in Hungary and widened the scope to service productions of genres including commercial, film, TV, corporate, and still photo.