What is the allure of shooting in Australia? According to PSN Partner Andrew Wareham and his team, it comes down to picturesque landscapes, a diverse talent pool, and the can-do attitude of the local crew.
Q: What makes Australia such a great destination for international productions?
A: The broad range of breathtaking locations is one of the major drawcards to shooting in Australia. Landscapes such as the world's largest coral reef, pristine beaches, wild untamed mountains, tropical rainforest, and desolate arid plains, just to reference a few, allow the flexibility to capture variety of locations efficiently. Combined with the affordability of the Australian dollar and the professionalism of the local crew, this formula generates a lot of repeat business.
Q: When is the best time to shoot in Australia?
A: Australia has an average of 286 sunny days a year and 8-10 hours of sunlight a day, making us suitable to shoot year round.
Q: What kind of production facilities does Australia have?
A: Australia has plentiful studio space in all major cities along the Eastern coast, global standard post-production houses, and a comprehensive network of service providers tailored to the film industry.
Q: What is the quality of the local crew like?
A: Australia's love affair with technology and cinema means that we have a highly trained and creative pool of professionals to draw from. You only have to look at the extensive number of international features -recent examples: The Babadook, Kong: Skull Island, and Thor: Ragnarok– being filmed in Australia to see the credentials of the world-class crew we have to work with.
Q: What are the strengths and weaknesses of casting locally?
A: Australia's multicultural society means that there is no shortage of talent across any age, gender, and ethnicity.
Q: Are there any barriers to filming in Australia?
A: Australia is a pretty laid back country when it comes to filming. There are the standard permissions to attain, such as permits for closing roads, shooting in national parks or other restricted areas, but this is where the value of our experienced production team becomes evident, facilitating these needs with ease.
Q: What are some locations that aren't commonly thought of when looking at shooting in Australia?
A: Australia's diverse range of spectacular locations is already well established.  Less well known is Australia's abundance of urban landscapes with European architecture, multicultural hubs, and modern cityscapes that tend to be underutilised.
Q: What is there for visitors to do in their down time?
A: There is no shortage of Australia to discover after a production wraps. Whether you're out exploring the surrounding countryside, indulging in the delectable produce (we highly recommend the wine), visiting the theme parks scattered around the coast, or just relaxing by the beach, there is always something exciting to see or do.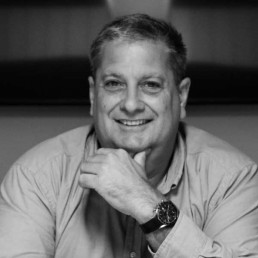 With over 25 years' experience in the industry, Andrew Wareham is a trusted partner and mentor. He has been instrumental in shaping the careers of some of Australia's top producers and directors and has been the driving force behind multiple award-winning, multinational campaigns.
From its humble beginnings in 2001, Andrew has spearheaded positioning his production and service company into the considerable powerhouse that it is today. Through his forward-thinking and creative approach, Andrew has expanded capacities to encompass an assortment of enterprises in Australia and his native Fiji that are fit for today's dynamically evolving landscape.
Andrew loves nothing more than a good chat, meeting new people, and supporting emerging leaders in the industry.