The luscious landscapes and charming folks of Ireland are known to spellbind visitors.  PSN Ireland Partner, Dara McClatchie, has been making sure of that during more than two decades of work on global commercial, stills, and promo campaigns.
Q:  What draws projects to shoot in Ireland?
A:  For commercials, we often find that a first enquiry is location specific; for example, clients are looking for great sea cliffs or landscapes or a western seaboard giving a great (long!) magic hour.  More recently, the popularity of shows such as Game of Thrones, Penny Dreadful, and Vikings has attracted lots of production attention and really acted as a showcase of the talent available here.  The most recent production to fall under the Irish spell is Star Wars. Plate shots for the end of The Force Awakens were shot on Skellig Michael.  That short time here was enough to make them decide to return – a much longer shoot for the next Star Wars instalment is in prep as we write, including significant set builds on the west coast.
For longer format productions (i.e., not commercials) there are significant tax breaks which essentially mean that 32% of the spend here (including the salaries of incoming crew) are refunded to the production company.
In a nutshell, it is a combination of first-class crew, locations, and equipment, as well as cost-effectiveness.  And we cannot underestimate that it is also a great place to enjoy the downtime between working hours!
Q:  What particular strengths do you have in local crew?  Does a DOP need to travel in, or do you have great ones with reels to present?  How about art, construction, and wardrobe, comparatively speaking?
A:  We have global industry winners/nominees in all crew positions – Oscars, Emmys, BAFTAs.  It is worth considering that we have a solid indigenous as well as international industry. The TV series mentioned above are all shot in Ireland using Irish crew.  Most crew work on film, TV, and commercials depending on their availability; the relatively compact industry size means there is a lot more synergy between the different strands than you'd expect in a larger territory.  That said, we know that there is often a shorthand between a director and his/her regular DP or designer, and we are very happy to accommodate that too if production companies prefer to bring in some personnel.
Q:  What are the advantages to casting in Ireland?
A:  To begin with, we're native English-speakers.  Americans appreciate that there is no reciprocal agreement between Irish Equity and SAG so there are no residuals payable; everything can be done on a buyout.
Q:  Do you have a wide array of ethnic diversity?  Talented performance specialists?
A:  While there is some ethnic diversity in Ireland, it is not as broad as the USA or the UK.  However, we are only a very short hop from the UK and often fill in small gaps in our casting from there.  We have a lot of great stunt and other specialist personnel owing in no small measure to the demands of the TV shows mentioned above.
Q:  What is the best season to shoot in Ireland and why?
A:  For exteriors the period from April to October is best in terms of daylight hours.  We have long days – up to 17 hours of daylight in mid-summer-, the weather is mild, although there is always a chance of rain.  From October to March we can also have very good weather, but the days are shorter.  Ireland has a reputation for being very wet. And, in fairness, it is not altogether undeserved, BUT it is a little overstated.  It is unusual to have prolonged periods of rain.
Q:  What special traits do you think could serve as interesting storytelling ingredients?
A:  We stand on the shoulders of giants!  We won't pretend to channel the greatness of Joyce, Beckett, Wilde, O'Casey, Stoker, Behan, and all of the other Irish storytelling titans, but the places that inspired them surround us and, we like to think, nurture our collective attitude to creating magical stories.  On a very practical level, we can shoot sunrise magic hour on the east coast in the morning and sunset magic hour on the west coast in the evening and still have time to shoot plenty more in between!
Q:  Does Ireland have ample studio space?  How about back lots?
A:  We have great studio space, but availability varies.  And while back lots are limited, the film-friendly government and local councils enable us to shoot in a wide range of location types across our compact country.
Q:  Does Ireland have any tricky production matters that are helpful to know beforehand?
A:   We drive on the left, our cars are right-hand drive, so this can make road scenes challenging for campaigns simulating a left-hand driving country.  Full road closures require council permitting, and that takes several weeks.  There are some restrictions around permitted filming hours with under 16s, and a license is required to have them on set. There are some employment rules and regulations around meal breaks, start times, overtime, and so on, but they fall more or less in line with industry standards in many other countries.
Q:  What local delicacies or traditions might visitors enjoy during their stay in Ireland?
A:  Pretty much everything Irish from our music, theatre tradition, bars, restaurants, and, of course, the Guinness!  The challenge is fitting in the work in between.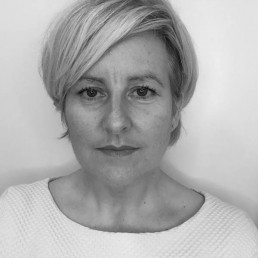 It would be impolite to point out how many years Dara has worked in production for, but let's say it's counted in decades rather than years. Educated in Ireland and Italy, she began her career in a commercials' production company as a fresh faced PA and worked her way up to producer. She then spent a number of years working in feature film production before returning to her real love, making ads. Mainly based in Ireland, she spent a few fantastic years running a production company in Nairobi, Kenya before returning to her native Dublin. She has shot on every continent and has welcomed clients from every continent to Ireland to whom she provides unparalleled production services for commercial, still, and promo productions.