PSN Canada is a relatively new production house formed by the joining of producers that spent the past 15 years delivering high-end Canadian commercial productions for internationally reputed companies.  Mathieu, Joelle, Tom, and Sebastien put their best local expertise at your service.
Q:  What reasons top the list of why producers shoot projects in Canada?
 A:  Proximity (for our US neighbours), comparable quality, and reduced costs, particularly with the weak Canadian Dollar.  And then there are the incentives.
Q:  Does Canada have ample studio space?
A:  Our numerous large studios attract many big American films to come shoot in Canada every year.  Just take a look at the list of films shot in Quebec and those shot in British Columbia.
Q:  Does Canada have any tricky production requisites we need to know about?
A:  Nope.
Q:  How well does everyone speak English across Canada?
A:  Everyone speaks English really well. You will find some people with a French accent in the province of Quebec, but English is the main language in the rest of the country.
Q:  What strengths do you have in local crew?  Does a DOP need to travel in, or do you have great ones with reels to present?  How about art, construction, and wardrobe, comparatively speaking?
A:  We have highly skilled local crew in Canada.  We can present great options for most every kind of project.  DOP, art, construction, wardrobe, makeup and hair, food stylist, prop masters, special effects – all are top-drawer.  A further standout feature of our production house is our early adoption of VR technology in productions shot worldwide.
Q:  What are the strong and weak points of casting in your country?  Do you have a wide array of ethnic diversity?  Talented performance specialists?
A:  Montreal, Toronto, and Vancouver are cosmopolitan cities. Casting is made easy from the diverse pool of workers; young or old, any origin, any look–we can easily find your actors, union or not union.
Q:  What is the best season to shoot in Canada?
A:  We have four distinct seasons so the best depends on the project requirements.  A colorful fall leads to a snowy and cold winter with shorter days.  Our summer months are our busiest season for productions.
Q:  What makes Canada stand out when it comes to shoot locations?
A:  Extreme diversity of natural and urban.  Montreal is one of the oldest cities in North America. It combines old European continental charm with a more casual modern flair. The city easily doubles for many different parts of the world, including Europe and America.
Vancouver, a coastal gem, offers direct access to the Pacific Ocean, as well as to the nearby breathtaking Rocky Mountains. In one day of shooting, you can easily combine a modern urban concept with one based in the countryside.
Canada is a land of vast territories, filled with numerous lakes, breathtaking mountains, and majestic forests where one can breathe deeply while taking in the northern wilderness. Known for its geographic diversity, you can easily transition from scenes in striking nature to engaging urban landscapes. The country's distinct seasons showcase captivating landscapes; dazzling summer images in stark contrast to the shades of winter.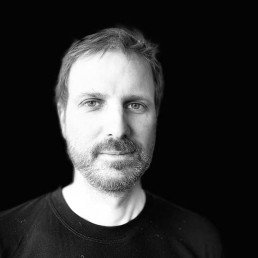 Mathieu has managed hundreds of productions including commercials, documentaries, music videos, TV series and full-length films. He has been at the head of numerous productions in Canada and in more than 25 countries around the world. His latest documentary has been one of the most ambitious media projects to be produced in outer space. In 2014, with his 3 partners, he founded the production house invited to join PSN and offer complete production services to foreign crews filming in Canada. Mathieu is known for his calm attitude in front of the unexpected as well as his great determination.