Repeat business earned from a successful 16-year run servicing shoots across South Africa and further afield in the continent is something our PSN South Africa Partners have achieved with a personal touch.  Jon Day and Vivian Esterhuyse head up the team from their Cape Town office.  Here they offer insights on shooting in South Africa.
Q:  Why do your clients keep coming back to South Africa?
A:  We can provide really cost-effective productions due to a low cost base, favourable exchange rate, and great deals on talent usage.  There are diverse location options, all within close proximity to a first-rate city and with world-class crew.
Q:  How well does everyone speak English in South Africa?  Is it limited to select department heads?
A:  Production crew are all English first-language speakers. Technicians are all fluent, although some are not first-language speakers.
Q:  What strengths do you have in local crew?
A:  Superb local crew.  Hollywood directors and DOPs give it a big thumbs up.
Q:  Does a DOP need to travel in, or do you have great ones with reels to present?
A:  Local DOPs are increasingly requested and used on service work in South Africa.  And we have the reels to show. When DOP's do travel in, they always feel well-supported.
Q:  How about art, construction, and wardrobe, comparatively speaking?
A:  Full confidence in all these departments. A special mention should be made of the special effects and stunt expertise available in SA … pulling off miracles regularly, and seemingly effortlessly.
Q:  Has South Africa been a popular place for long format productions?
A:  Absolutely!  Max Max Fury Road, Lord of War, Blended, Black Sails (TV Series), Generation Kill, Kings and Prophets, Resident Evil, Homeland 4, The Giver, Ali, Beyond Borders, The Interpreter, Catch a Fire, Doomsday, 10000BC, Flashbacks of a Fool, and Invictus, to name a few.
Q:  Is there sufficient local casting for most productions?  Do you have a wide array of ethnic diversity?
A:  There's a good supply of actors and models on hand with a range of ethnic diversity. Perhaps the only weak spot would be the short supply of East Asian cast.
Q:  What is the best season to shoot in South Africa?
A:  We have different climatic regions, and so there is a sunny and dry time somewhere in SA all year round.  However, the most popular season is October through April in the Cape Town area.  We're the antidote to the northern hemisphere winter.
Q:  What are the most commonly requested locations to shoot at in South Africa?
A:  We have many standout, unusual locations.  But most often it is the generic, "could be anywhere" locations that are asked for.  There's also ample studio space for use as required.
Q:  Does South Africa have any tricky production requisites we need to know about?
A:  We do have a work authorization procedure in place.  All foreign personnel entering SA for filming purposes need to obtain pre-arranged work authorisation.  We always ensure smooth processing as long as proper documentation is supplied ample time in advance (we usually require about 7 working days).
Q:  What local delicacies or traditions visitors might enjoy during their stay in South Africa?
A:  South Africa generally, and Cape Town specifically, is a top-class tourist destination. Dramatic nature, vineyards, great restaurants, local culture, and top-notch safari experiences (in the north) are all here to enjoy after hours, or after another successful wrap.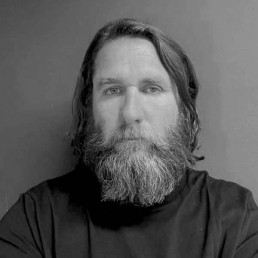 Jon Day heads up PSN South Africa, together with Vivian Esterhuyse.
As much at home in Cape Town, Johannesburg, Namibia, or Mauritius, Jon is a resourceful, hands-on, and solutions-driven producer. This has earned him and his company the well-deserved reputation as the go-to guys for challenging boards in the southern African service market for the past 16 years.
He also has a soft spot for a good music video… needless to say that's a labour of love rather than commerce!