It's not always a straightforward commercial production service job PSN is asked to get involved in.  After a week of Cannes Lions commercial overload, when more than a few are feeling rather dreadful, why not click here to see how scary (in a fun way) that can be.
Most recently we were delighted to work on the publicity shoot for Penny Dreadful, a new TV series created by John Logan, produced by Showtime USA, and being shot in Ireland.
Starring Eva Green, Timothy Dalton, and Josh Hartnett, this is proving to be a huge hit in the USA, and all indications point to similar success when it is released on screens worldwide.
Tasked to simultaneously shoot content for the show's promo, behind-the-scenes interviews with cast and crew as well as portraits (still and moving) for various media, the work of our production unit with/around/on top of/beside a full-on film unit was not a run of the mill commercial shoot – but it was great fun!
Working closely with the show's production team we shot on the show's sets while they weren't on them (they were on location or other sets, or on their day off), utilising some of the show crew in essential roles (art department, make up, hair, wardrobe, etc.), and adding our own crew as required.  We built more sets for some elements and had other studio spaces for some behind-the-scenes interviews and marketing material.   Each one had its own crew.  Successfully amalgamating an existing tight knit bunch (as any film crew who has been working together for months will be) and several crews of blow-ins was crucial to making our limited time as productive as it needed to be – and of course everyone was magnificent!
Having previously produced the promo material for Vikings airing on the History Channel, I knew from experience that to get every required shot in very limited time we needed to plan our days to the second.  Spreadsheets galore! And (sad but true) I was in my element!  With the fantastic 2nd AD from the show we had a face off with spreadsheets, each trying to work out the best way to achieve the impossible and get all the necessary cast through a multitude of shooting crews within a very limited time, with no gaps or overlaps; and, of course, not leaving any of the cast hanging around for hours in between!  We cracked it, of course, and once we did the shooting, days ran like clockwork.
It's rare enough on commercials to have four crews shooting simultaneously, but we did, and it worked, and the buzz was great!  Or to be a little colloquial about it – the craic was mighty.  (You may have to google that one for a proper translation).
The childish part of me loved wandering around the magnificent world created by the show's incredible art department.  Have a look at the promos that are already online, and you will see just how amazing it all looks – and how downright scary!
Happily, our clients were delighted with how it all went so they came back for more, this time servicing a New York production company who were commissioned to make a very special launch spot for the show!  Watch out for Penny Dreadful.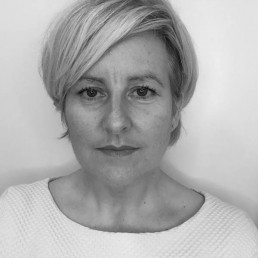 It would be impolite to point out how many years Dara has worked in production for, but let's say it's counted in decades rather than years. Educated in Ireland and Italy, she began her career in a commercials' production company as a fresh faced PA and worked her way up to producer. She then spent a number of years working in feature film production before returning to her real love, making ads. Mainly based in Ireland, she spent a few fantastic years running a production company in Nairobi, Kenya before returning to her native Dublin. She has shot on every continent and has welcomed clients from every continent to Ireland to whom she provides unparalleled production services for commercial, still, and promo productions.