Read later! First click here for a look at the diversity of Budapest with its charm and marvelous architecture.  And a good example of how easy it can be to get the needed access to first class locations in Budapest.
The main concept was that kids' drawings are flying all over the world. So Budapest actually represented many corners of the world while also showing that the kids' imaginations are endless.
To meet the brief we had to scout and secure the most spectacular locations of the city. The 120-year old Heroes Square, which earlier inspired the Michael Jackson video clip called History. The Parliament building on the bank of the river Danube which stands as one of the biggest parliament buildings in Europe with its Neo-Gothic style.  We also took stage at the National Opera House.
We shot a different sort of crowd-pleaser in a football stadium with the real players of a team to replicate their authentic movement and pace.  That put our director at ease with this scene.
Our local knowledge and earlier experiences shooting at each of these locations enabled us to lock in the permits and details in short order.
We're dedicated to finding and booking the best possible film and photo shoot locations Budapest and greater Hungary can offer. Our process is simple, quick, and extremely effective.  Our scouts are constantly turning up new and undiscovered locations.  Over the years these efforts have contributed toward building a huge and unique database with tens of thousands of high quality photos. All of our photos are made in high resolution and provide a precise look of the locations. The database has its own search engine and all the locations are tagged and categorized from different aspects: function, architectural style, textures, colors, shapes, moods, genres, etc.  Our team knows Budapest and Hungary to the last brick of every building.  All the locations, has a fact sheet providing direct contact to the proper person and the latest rates, plus notes on production parameters that could make a difference in deciding on a location.  Providing the answers you need quickly is at the foundation of our service.
The Hungarian government is determined to support film productions in many ways. Based on the latest regulations, payment of an urgency fee can secure permits for film shoots at a public property location in 4 days.  Without the urgency fee this process takes 8 days, which is often still very workable. It is just one example of how the Hungarian government is working on making Budapest attractive for productions.
Local knowledge involves more than knowing the most appropriate locations for a shoot.  We're here to channel all permitting requisites through the proper authorities to guarantee a secure set.  And we do it with an eye for your creative vision to ensure successful script to screen productions.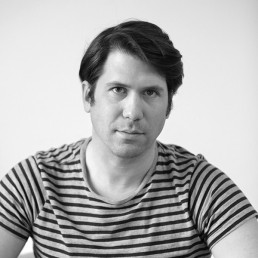 Ivan started his career as a TV producer working on a current affairs show for a leading local TV production company. He began at the bottom and wound up as one of the lead producers of the show.
Soon after, he and a partner from the show launched their own production company in Hungary. That venture, initially specialized in documentary production, became the foundation for an expansion into Austria, where he now forms the most cost-effective production plan, with resources from both countries, to service commercial film, TV, corporate, and still photo shoots.