Industry insights keep you primed for our fast-paced and multi-faceted world of production.  Here at the helm of PSN-Production Service Network, I've enjoyed the privilege of talking shop with a number of producers worldwide.  Conclusion?  Your experience is very worth sharing.
Where are the standout locations that you've shot at overseas during the past year?  What makes the top 3 memorable – for better or worse?
We're asking fellow producers of creative content from around the world to take our 4-minute survey.  And we'll share the overall results with all our industry friends who participate.  I'm betting you find the time well spent.
Of course, you can count on respondent names to remain confidential.   Questions are carefully formulated to avoid violation of NDA's.
We aim to get a read on the latest overseas shooting trends with your participation.  We're even inviting early respondents to our sunset soirée at Cannes on June 20.
Please take a few moments to join us by completing the survey: click here.  I look forward to sharing the results with you.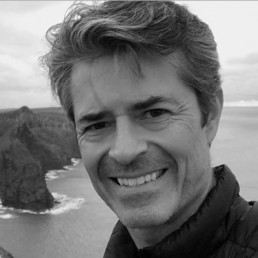 Production work on commercial, entertainment, and factual shoots for clients from around the world during more than two decades is at the core of Michael's experience. Highlights from his years managing production service budgets of all sizes for feature film, sport celebrity shoots, primetime TV programming for all major US & UK channels, and events as diverse as motocross and a papal visit.
This Los Angeles native with a traveler's soul started his own production service company overseas to share with fellow production professionals the wonders of shooting film, photo, and video projects across Spain and Portugal – the sunniest corner of Europe. Michael is as quick with a smile as he is committed to no-nonsense production workflow delivering cost-effective, quality results you can see in frame. He founded the Production Service Network in 2014 to accomplish that worldwide. He manages PSN from his base in Madrid, Barcelona, or most anywhere he has an Internet connection.