The Austrian Alps are a singularly enormous mountain range with towering peaks thousands of meters high offering breathtaking panoramic views. The exceptional locations here have inspired many filmmakers to capture the luxury, sport, adventure and intrigue.
The Alps have always drawn spy stories.  The Living Daylights, featuring Timothy Dalton as Bond, was shot in Begrenzt in the Alps in 1987.  Quantum of Solace was filmed in Feldkirch in 2008, starring Daniel Craig. Maybe this has something to do with the quirky fact that Ian Fleming actually learned to ski in Tyrol while he was studying in a school run by a former British spy.
Austria's immaculate infrastructure enables even the largest of productions to shoot in wild, off-the-beaten-track havens of nature. Nevertheless, the very things that keep the Austrian Alps special for filmmakers – from climate to resources and regulations – are best to get familiar with before you set your sites on filming there.
Austria has a stable and rich economy, partially based on tourism. It is also ecologically conscious, which keeps the Alps unpolluted and well accessible thanks to the country's immaculate infrastructure and relatively small size. The mountain range has extremely high- quality, fresh air, that is actually getting clearer every year, making it a perfect place for aerial footage of natural, sporty, or action scenes. The highly developed road system enables productions to easily access nearly any Alpine location on the map. Next to this there are countless experienced guides in each region, who have all the local knowledge to be able to safely access cliff tops, wild forests, and other wild terrains in any type of weather condition.  They make otherwise treacherous travel in the Alps a pleasure to treasure.  They can also provide the appropriate clothing and equipment for such trips, since there are many perils that should not be faced without professional assistance, such as rapidly changing weather conditions, the risk of avalanches, storms, and other dangerous conditions in higher elevations.  In case of emergency, there are many helicopter rescuing teams that can reach anyone in need of help within minutes.
The Alpine climate shapes all four seasons characteristically present in Austria and a majority of its mountainous territory. The Austrian Alps are rich in mountain rivers that freeze during the winter and diverse, lush forests, some of which are evergreen. The area's snowiest period is from December to late January, typically cold and dark times, after which sunnier February days are best for skiing. The weather can unexpectedly and dramatically change often within a day. Extreme weather conditions can occur, such as the quick and warm Foehn wind, known for heating and melting snowy mountain sides, or foggy conditions. This is why it is only safe to venture into these areas for shoots in the company of local guides.
Special preparation and organisation are needed to shoot in the extreme conditions above 3000 meters, where year-round winter weather offers some of the most stunning views of Central Europe. The UV rays are stronger at this altitude, and the sun's shine is magnified by the snow. In rocky territories there is a high risk of rockfall, which makes precaution essential; but the largest danger in the Alps are avalanches. There are local organisations that give daily information on the state and possible danger of the mountains, as well as rescue teams, that are always at the ready. Nevertheless, use of a drone or a helicopter is recommended for especially awe-inspiring shots along the razor's edge of mountain slopes and winding roads.
Aerials play a leading role the 2015 James Bond film Spectre.  The nerve-racking car chase on the road connecting Sölden and the Ötztaler Gletscher presents some unbelievably windy roads twisting their way through pine forests and rough terrain to reveal stunning views.  A flipside of Alpine luxury above 3000 metres is captured in scenes set in the glass Ice Q restaurant.  Another memorable scene was shot by the Altaussee, a village and a mirror-like lake surrounded by snow covered peaks, which is a much-loved tourist destination.
Film production at rural locations is facilitated by the infrastructure of the country's flourishing tourism.   Traditional villages and resorts are all very accessible. For example, one of the continent's best skiing locations, St. Anton, is near three international airports and connected with flawless roads and a reliable train system.
Off-the-beaten-path shoots are Austria's speciality, because it has the services and experience to provide all a production needs in rural locations, as if they weren't so far from major film hubs. There are many high-quality hotels that can provide the accommodations needed for a film crew. A rich network of excellent hostels in the Alps provides comfortable living conditions near the wilderness so there's no time lost making daily journeys of long distance to the shoot location. This all makes for effortless shooting in Austria's untouched nature and its charming traditional towns in the middle of nowhere. Atmospheric, wooden chalets and cabins on snowy hillsides are typical components of the archetypal Alpine scenery. Most are used for tourism, functioning as museums or hotels, so they can be easily hired for productions. Austria also has a wide range of small towns surrounded by nature that still have the same historic look today that they had a hundred years ago. The only difference is that they house services that fit contemporary global standards. There is also a stunning range of castles and palaces high up in the Alps that show what exquisite riches and taste the royalty and aristocracy of the country had.
Next to high-quality accommodation and catering services, Austria has a wide range of experienced film professionals, who work on Alpine projects all year round. The country's film industry is well prepared, since next to many national movies there are international film productions regularly attracted to these unique, stunning locations. Although Austria is not specifically a film production hub, the top-quality film equipment needed can be sourced from the larger cities surrounding the Alps. The Austrian film industry's strongest point is working on TV series and documentaries, ensuring a large amount of professionals well experienced with these production genres. Another speciality of the country are its internationally acclaimed color grading and post-productions studios. Feature films are often made in Austria with the locally sourced professionals and equipment required. Most of the members of the Austrian film industry have international experience and can communicate in English. When hiring filming equipment, the companies of Innsbruck are more ideal for small-size productions and are more budget-friendly. Companies in Vienna are able to cater to larger scale shoots. Special equipment and stuntmen are available for shooting scenes documenting the harsh Alpine nature and extreme sports.
Should the project require it, the filming resources of Hungary and Germany are very nearby.  Both countries have a wider range of professionals and equipment rental companies that can be also used for a production. Yet when collaborating with foreign crews, it is key to remember that they too have to follow Austria's film union's rules.
Austria's film union was created to ensure that the rights of those working in the film industry are preserved and respected. They wish both to promote Austria internationally as a film and production location, and to ensure stable working and living conditions for its professionals. Here such organisations are a lot stronger and more influential than those of many other countries. Paying under their given minimum wage is strictly forbidden, and working for longer than their set weekly 40 hours can only be permitted via mutual negotiation. Breaks and overtime wage are also set and not to be altered. Within two hours of overtime 50% more than the hourly wage has to be paid; then, after two hours, the hourly rate is 100% more, double-time.  When shooting before 6 am and at night there is also a double-time rate to be paid. There are further regulations relating to the weekends, holidays, and long-distance travelling. Due to the unions' strict regulations and deadlines of permit processing, short-notice productions are next to impossible.  Four weeks out is the ideal amount of time to organise and prepare a shoot in Austria.
Since Vienna is a center of performing arts, it is home to many high-quality makeup and hair stylists, as well as costume makers, who have experience working not only for local features but also large-scale Hollywood productions. This is one reason why Austria has many casting and model agencies with a rich selection of talent and actors ready to work both in films and commercials, in lead roles or as extras or doubles. In case a deeper talent pool is needed, the diversity of Hungarian actors and talents can offer sufficient alternatives.
The Austrians' love for nature and sport are rooted in the Alps. They are a people very conscious of the extraordinary nature that surrounds them – a part of their national identity. The vast majority of the society is respectful towards the landscape, takes care of it, and enjoys spending time connected with it, either in a peaceful, recreational way or by regularly practising some of the many sports and extreme sports in natural settings. Next to wild locations, there are more controlled environments for practising sport, which has nurtured the development of many world-class professionals. These singular talents are experienced at being filmed and are available for hire to do challenging stunts. Their work alongside high-quality local film crews is on display in productions like Point Break, a remake made in 2015, as well as the movies Fire&Ice, xXx, and Attention – A Life in Extremes.
Austria can offer great opportunities for a wide range of sports. Climbers enjoy a huge array of dramatic cliff faces with many official climbing routes, some reaching more than 3000-meters high, ensuring a stunning background for shooting climbers. The abundance of top-quality roads is also ideal for cyclists, whereas there are paths that invite mountain bikers to explore without end.
Summer sports can be fun, but skiing remains the sport of national identity practiced year round in Austria.  In a case of art mimicking life, the 1969 sports drama Downhill Racer, featuring Robert Redford, unfolds on these slopes.  Another sport drama is the biographical movie about the ski jumper Eddie The Eagle, which was filmed in 2016 in Tyrol and released under the title of his name.
Austria is also the most loved snowboarding country in Europe, which is why the continent's most important snowboard contests are held in Tyrol, like the Air and Style, Lords of the Boards, and the Brit Games.  Winter snowfall is aplenty.  What nature and elevation don't do, the snow machines can to preserve the slopes for snow sports.  Glaciers keep it all on ice, ensuring the ski resorts built on top offer completely reliable conditions when planning to shoot in any month of the year. Resorts in the Alps have an endless collection of locations that are ideal for shooting because film-savvy assistance, equipment,  and security are all at hand.
There are opportunities to practise more quirky sports as well, such as tobogganing at night or snow tube racing down snowy tracks. Another sport that makes the most of the freezing conditions is ice climbing, during which people literally climb up huge frozen waterfalls called icefalls with the guidance of local professionals.  The ice can be unpredictable and dangerous. And when summer returns, Austria presents some truly extreme bungee jumping locations, where people can leap off 200-meter tall bridges and dams.
For projects aiming to get airborne, there is infrastructure in place and many locations available for paragliding, parachute jumping, and skydiving over the awe-inspiring views. Travelling down into the valleys of the Alps there are countless wild rivers winding between huge rocks that are perfect for adventurous rafters. In the area of Tyrol dozens of official locations can be found that can ensure safe and fruitful shooting of talented whitewater rafters. For kayaking, the Ötztal Valley is the place to go for world-class locations and assistance.  More water-related sports that can be practised and filmed in Austria include canyoning, windsurfing, kitesurfing, and even wake boarding, a combination of water skiing and surfing.
Nature surrounds the ski resorts, but it is the traditional and contemporary architecture built there that welcomes visitors. The world-famous, award-winning architect Zaha Hadid designed a sculptural ski jump above Innsbruck in 2002 that has since became an iconic landmark.
The Austrian Alps standout as a favorite location for Hollywood super-productions.  That world renown feeds a tourism and film industry ensuring the upkeep of infrastructure to deliver top-tier shoot support as well as the related services needed to accommodate and feed a large film crew with high standards.  With its famous hospitality and firm footing, the Austrian Alps is awaiting its next production!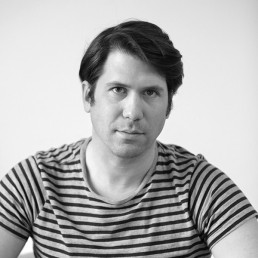 Ivan started his career as a TV producer working on a current affairs show for a leading local TV production company. He began at the bottom and wound up as one of the lead producers of the show.
Soon after, he and a partner from the show launched their own production company in Hungary. That venture, initially specialized in documentary production, became the foundation for an expansion into Austria, where he now forms the most cost-effective production plan, with resources from both countries, to service commercial film, TV, corporate, and still photo shoots.