Technology innovation that makes a difference is at the heart of a brand awareness campaign that Nissan recently launched in Spain.  Conceived by TBWA Spain, developed by Glassworks, and portrayed in a film produced by PSN Spain, the project adds a layer of safety to one of the world's most dangerous professions – barnacle harvesters braving the treacherous waves on Spain's Coast of Death.
LBB profiles the story from behind the scenes in this article.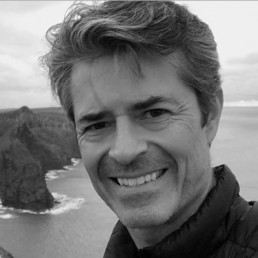 Production work on commercial, entertainment, and factual shoots for clients from around the world during more than two decades is at the core of Michael's experience. Highlights from his years managing production service budgets of all sizes for feature film, sport celebrity shoots, primetime TV programming for all major US & UK channels, and events as diverse as motocross and a papal visit.
This Los Angeles native with a traveler's soul started his own production service company overseas to share with fellow production professionals the wonders of shooting film, photo, and video projects across Spain and Portugal – the sunniest corner of Europe. Michael is as quick with a smile as he is committed to no-nonsense production workflow delivering cost-effective, quality results you can see in frame. He founded the Production Service Network in 2014 to accomplish that worldwide. He manages PSN from his base in Madrid, Barcelona, or most anywhere he has an Internet connection.