Dramatic Drop in Production Costs Makes Both Countries Hot Spots for 2020
Choosing a country to film in is more than a creative decision.  The overall cost to shoot in one country compared to another can make all the difference.
Sustained currency devaluation in two countries known for unique locations and highly-trained crew is now tipping the scales in favour of Turkey and Argentina.
PSN Argentina's Rémi Noiriel and PSN Turkey Chad Ozturk highlight some of the details in this interview also shared on LBB.
Q: How has your local economy changed over the past year?
PSN Turkey: The Turkish lira has lost strength against foreign currencies. The silver lining, for us, is that, as a result, the country has become very cheap for foreign productions. Where previously one Euro would convert to three lira, it now returns over six and a half.
PSN Argentina:  2019 was a year of deep recession, which was marked by a devaluation of the Argentine peso of about 125% in 2 years, with inflation close to 55%. Argentina is currently going through a period of economic restructuring, in addition to the change of government and the need to create a plan to help limit the effects of the crisis and lower inflation.
Q: What effect has this had on production in the country?
PSN Argentina: There was initially a modest increase in the amount of shoots we did around the end of 2018, but it has really picked up since September last year.
The drop of the peso does represent a great opportunity for foreign producers to film in Argentina, because they now have a very favourable exchange rate (one US dollar will convert to around 60 peso), and Argentina is now easily one of the cheapest countries to shoot in South America.  In addition to the favourable exchange rate, it's worth noting that foreign companies are exempt from the usual 21% VAT rate on production services and hotels.
PSN Turkey: Since foreign currencies have become so powerful in Turkey, the number of service productions has sky-rocketed. For instance, a local A-class gaffer who works on Hollywood and Bollywood projects was previously charging 500 euros for a 12-hour day, whereas now the same time will cost less than half of that. With these new parameters in the economy, Turkey has become one of the most cost-efficient countries in all of Europe.
Q: What measures are in place to further convince filmmakers to consider your country?
PSN Argentina: The city of Buenos Aires in particular has many systems in place to make filmmaking much easier. For example, getting permission for filming that requires traffic control takes less than a week. There's also a fast clearance process for bringing cars into the country for a shoot.  Clearing the permission to shoot with drones in the city is usually a complication-free process.
PSN Turkey:  If you need to fly in crew and talent from multiple countries, it's a very quick process to get a permit, and the visas work on an e-visa basis for most nations. After you have a permit, you just need to apply for a tourist visa online, and that's it. It takes about three minutes in total.
Additionally, our airports are two of the best-connected airports in the world. You can fly to pretty much anywhere from Istanbul.
Also, the government recently announced a cash rebate of up to 30% for feature films spending more than a million euros in Turkey (provided that they work with a Turkish production service provider). This comes as an addition to the 18% tax rebate that we already have in place.
Q: How prepared is your country to deliver to filmmakers' expectations?
PSN Turkey: We have a huge range of equipment in Turkey, we even have a Russian Arm Mini for car shoots or for rolling shots. There are even two soft suns in the rental stock. Turkey has one of the best grip companies who invent rigs that you're likely to see online on production Instagram accounts.
PSN Argentina: There's a storied cinematic history to Argentina, especially with its European roots. From a creative standpoint, Argentina is one of the most desirable countries in the world.  Argentina has stages and is well-equipped with some of the latest and best equipment.
The standards are incredibly high, thanks to an international crew of well-trained professionals, many with decades of experience in the industry. English is one of the most widely spoken languages amongst them.
Q: What makes your country a singular location for filmmakers?
PSN Turkey:  As a crossroads bridging two continents, it's not hard to see why Turkey has long been a popular destination for film crews. An eclectic blend of cultural influences, including Greek, Persian, Roman, Byzantine, and Ottoman make Turkish cities pulse with a vibe like nowhere else in the world.
Asia and Europe meet at the metropolis of Istanbul, where there is a unique blend of East and West. To the southeast there are cities that double for Arab and Persian locations in countries like Afghanistan, Pakistan, or Iran, where it can be difficult to shoot.
The diverse landscapes range from the sandy beaches of the west and south to Alps-like mountains in the northeast, exceptional landmark sites like Cappadocia and Pamukkale, and endless steppes in Central Turkey with canyons and wild roads criss-crossing the country.
PSN Argentina: Critically acclaimed box office hits such as 'The Revenant' and 'Black Panther' were shot all or partially in Argentina's unique awe-inspiring landscapes, which range from one of the only glaciers in the world which doesn't shrink, Perito Moreno, to the expansive deserts of Salinas Grandes Purmamarca; the crimson rocks of Cafayate Salta to the lush jungles of Aguas Chiquitas.
The capital of Buenos Aires serves as a production hub in the south of Latin America.  Add the remarkable diversity of culture and architecture to begin to understand why it has doubled for cities such as New York, London, and Paris. This has led to Argentina becoming one of the world's top locations to shoot feature films, commercials, and still photography.
The variety and quality of the locations are second to none.  You can find abundant rainforests and the jaw-dropping Iguazu falls in the north east of the country, whilst the northwest is comparatively dry with high mountains, stunning salt lakes, desert locations, and even volcanoes.  If you're looking for something frostier, the south and the west of the country contain ski resorts, with forests and lakes to be found in the south and vineyards in the west.

Q: What is something you wish more producers knew about your country? 
PSN Argentina:  It's useful to remember that we always have the opposite season to the North Hemisphere, which means you can shoot summer when it's winter in the northern hemisphere and vice versa.  If you need to shoot in the snow, your best bet is from July to September. For a summer feel and longer days, it would be from November to April.

PSN Turkey:  We're popular with European (especially French and English) producers of TVCs and music videos.  Americans bring their feature film projects to Turkey. We also do lots of commercials for the Indian market and, owing to the current political situation in Lebanon, we're now doing lots of service jobs for the UAE and the Gulf Countries.
Turkey is just Turkey. It's not the Middle East nor 'the Maghreb' or 'Europe'. It is unique with its mix of cultures and flavours. Just by taking a boat you can cross over to Asia in 10 minutes or vice versa. It's safe and secure. It's secular and modern. And it's fun to shoot in Turkey – I've never heard someone say they will never shoot in Turkey again!
Click below to connect with our Partners in both countries to discuss your next project: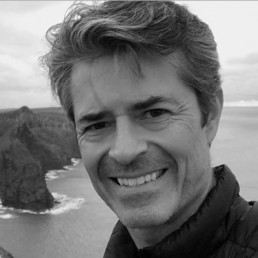 Production work on commercial, long form, and factual shoots for clients from around the world during three decades is at the core of Michael's experience. Highlights from his years managing production service budgets of all sizes for feature film, sport celebrity shoots, primetime TV programming for all major US & UK channels, and events as diverse as motocross and a papal visit.
This Los Angeles native with a traveler's soul started his own production service company overseas to share with fellow production professionals the wonders of shooting film, photo, and video projects across Spain and Portugal – the sunniest corner of Europe. Michael is as quick with a smile as he is committed to no-nonsense production workflow delivering cost-effective, quality results you can see in frame. He founded the Production Service Network in 2014 to accomplish that worldwide. He manages PSN from his base in Madrid in Spain, Madeira in Portugal, or most anywhere he has an Internet connection.