How do you shoot a fairytale?  PSN Austria Partner Iván and his team have the answer in a country where outstanding infrastructure joins the stunning peaks to valleys dotted with settings that ooze Old World charm.
Q: Can you tell us a few top reasons projects shoot in Austria?
A:  Austria can offer extraordinary natural locations. The Alps feature vast mountainous territories with many pristine lakes, as well as characteristic winding roads. Many of these peaks and their ski resorts stay snowy all year round. The country's flawless infrastructure is exceptional; 100% of its roads are paved, which means that even the most extreme locations are easily accessible. Also there are all sorts of special vehicles and ski lifts for transport cross-country between the cliffs. On the other hand, Austria is home to legendary urban scenery; for example, in Vienna or Salzburg. These cities are famous for their atmosphere, palaces, café houses, as well as historic places like Mozart's birthplace.
Q: How well does everyone speak English in Austria?
A:  Since most film professionals in Austria have previously taken part in international productions, the majority of filmmakers and their crew can speak English fluently and at a high level. Pretty much everyone on the crew is able to use English.
Q: How do local crews in Austria stack up?
A:  Most film professionals can be found in Vienna, as well as quite a few in Innsbruck and Salzburg. Mostly all Austrian film crews have experience in working with international productions, but their real strength is that they are constantly active thanks to a lot of national TV and film projects. There is also a good range of trained crew members with special skills, like mountain guides, who are crucial when it comes to filming in extreme or unusual locations. Only these natives with lifelong experience can offer such knowledge.
Q: How about art, construction, and wardrobe in Austria?
A:  Austria has a centuries-long tradition of rich and vibrant theater and opera culture. This has historically provided a base for the wide range of quality artists who develop careers here working on the numerous international and national TV and film productions shot in Austria. There are freelance costume designers, dressers and wardrobe stylists with vast experience, as well as huge collections of costumes ready for any production. Also helpful is that most all of the global brands are available here, in case an item of theirs is needed for the wardrobe.
Q: What are the strong and weak points of casting in Austria?
A:  Austria is a welfare state and one of the wealthiest in Europe, so its population is health-conscious, sporty, with a high-life expectancy; and all of these define their appearance. Next to that, the population has quite a diverse range of looks. A weakness would be the lack of ethnicities, mainly Africans.
Q:  Are there talented performance specialists in Austria?
A:  Due to the country's extraordinary geography with standout mountain ranges and snow 365 days a year, we have loads of extreme-sports professionals.  This is the home of Red Bull after all.  Austria's top sports are the winter sports: skiing, snowboarding and ice skating, as well as whitewater kayaking, mountain and rock climbing.
Q:  What is the best season to shoot in Austria and why?
A:  Here all the four seasons are distinctly recognizable. The weather can vary quite a bit across the country. In the east the summer is hot, with a lot of sunshine and not a lot of rain, while in the mountains there is a lot of precipitation; and there are some areas which have snow all year round. So it is pretty much up to your choice of which season suits your production the best.
Q: How has Austria appeared in feature films?
A:  Austria´s scenery is significant, from its snowy mountains and mirror-like lakes to the sunny south as well as its exceptional cities, like Vienna or Salzburg, where the legendary Sound of Music was shot in the vast gardens of palaces or in nature. We had the good fortune of shooting a special program with Julie Andrews to celebrate the 75th anniversary of that landmark film.  A few contemporary examples would be the 2015 James Bond film, Spectre, which was filmed in the Alps and in a top-design building on one of the snowy peaks; or Mission: Impossible – Rogue Nation, which was partially filmed in the elegant Viennese Opera House, where they released the film.
Q: What local delicacies or traditions do your clients find intriguing during their stay in Austria?
A:  The Austrian gastronomy varies largely, mainly depending on which region you are filming in, so you can't get bored of the country's cuisine! The archetypical dish of Austria has to be the Wiener Schnitzel; and when it comes to sweets, I must recommend the Sachertorte.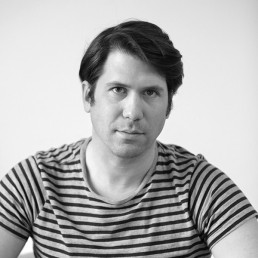 Ivan started his career as a TV producer working on a current affairs show for a leading local TV production company. He began at the bottom and wound up as one of the lead producers of the show.
Soon after, he and a partner from the show launched their own production company in Hungary. That venture, initially specialized in documentary production, became the foundation for an expansion into Austria, where he now forms the most cost-effective production plan, with resources from both countries, to service commercial film, TV, corporate, and still photo shoots.