Shooting amidst Old World charm can be surprisingly affordable in Hungary.  PSN Hungary Partner Zoltan and his team keep it so while providing top-drawer professional crew and even world-famous stuntmen. Here he shares a few thoughts gleaned from experience shooting commercial projects, film, television, and still photography across the country.
Q: Can you tell us a few top reasons projects shoot in Hungary?
A: Hungary's film industry has a long and rich history, with world-famous filmmakers; for example, the founder of Paramount Pictures, Adolph Zukor. We are home to a talented-filled, professional, and highly developed film industry, which has further evolved due to all the international productions filmed here with the assistance of the local crew. We have many helpful crew members who are efficient and friendly with good language skills. It is also exceptionally affordable to shoot here.
The locations are extremely diverse due to the untouched, characteristic period architecture from many different historical ages. Budapest can cater to your needs; it can offer pretty much whatever period or location you can imagine. Hungary is unique because of this unusual and highly appealing combination of attributes.
We have personally worked with Hollywood studios and with US cable networks, so we have acquired a thorough knowledge of American production processes & methods that serve as our benchmark.
Q: How well does everyone speak English in Hungary?
A: Countless international productions filmed in and around Budapest during the last decades have nurtured a highly skilled, multilingual group of film professionals prepared to do their best to meet their clients' needs and to go the extra mile. PSN Hungary staffs its productions with the most experienced and on-demand professionals, who work in English most days of the year.

Q: Does a DOP need to travel in, or do you have great ones in Hungary with reels to present?
A: Hungary has a good reputation for DOPs, mainly due to the first-class education that the country provides. This education in cinematography is so renowned that it attracts film students from the US to come study here. Our most famous DOP is Vilmos Zsigmond, who was awarded an Oscar. Hungarian DOPs start out with local projects and then go on to work on international productions. Hungarian DOPs are creative, well-trained, and experienced professionals, who can be worthy partners to carry out any director's vision, whichever part of the world they happen to come from.
Q: How about art, construction, and wardrobe in Hungary?
A: I would like to highlight set construction. There are superb construction crews working in the country, who can do a quick and high-quality job. They are able to build even the most complex sets cost effectively. As for wardrobe, it has an exceptionally vast range of easily attainable period clothing, thanks to the many historical films shot in Budapest.
Q: What are the strong and weak points of casting in Hungary?
A: Although there are countless casting agencies working in Budapest, our team does our own casting as well. Our aim is to have a vast array of talents. We find it important to constantly find new people, to guarantee the variety of talents appearing in various productions. On the other hand, we have found it challenging to find a rich selection of elderly people with model looks.
Q: Does Hungary have a wide array of ethnic diversity?
A: The real strength of casting here is that the population of Hungary is unique in its diversity. It is equally easy to find talents who are light-skinned blonds, gingers, or of Mediterranean coloring. The downside is that there are only enough East Asian and African talent living in Hungary to fulfill background roles.

Q:  Are there talented performance specialists in Hungary?
A:  Born from a high-quality theater and acting university education in Budapest, Hungarian stuntmen have become world-famous and are globally renowned for their professionalism, enthusiasm, and endurance.  There is now a 2-year long state-approved stuntman training organized by the Stunt Association of Hungary. This has only boosted our reputation at being an ideal country in Europe for stunt performances.  For example, during the first four seasons of the Game of the Thrones, Hungarian stuntmen were brought to take part in the production. There are also a lot of experienced background fighters, some of whom took part in the filming of Hercules during 2014 shot here in Hungary.

Q:  What is the best season to shoot in Hungary and why?
A:  That depends what you are looking for! Here we have four distinct seasons, because the country is right in the middle of Europe, and its climate is continental. Weather is pretty predictable here, so it is easy to plan when to shoot a sunny scene. During the summer the number of sunlight hours is high. During the winter the sun doesn't shine a lot, but when it does, it is more dramatic, and the light is sharper. In the winter it may snow, the amount can vary a lot, but this is rather unpredictable. There is a moderate amount of rain, mainly in spring, but even then there are consecutive days of rain after each other.
Q: How else has Hungary played a part in feature films?
A:  Budapest was used as Moscow in Die Hard 5 (2013) and also in the 1988 movie Red Heat. Spielberg filmed sets of Paris and Rome here for his Munich (2005).  Budapest also starred as the capital of France in Bel Ami (2011) and as Monte Carlo in the film Monte Carlo. Many films set in Berlin and in Saint Petersburg were filmed here, and even one that was set in Buenos Aires! Angelina Jolie used the city in her directing debut as various Bosnian locations. Last but not least, Budapest also played itself in I Spy (2002). So all in all, Budapest is an astonishingly rich city when it comes to being a "location double".
Q: Does Hungary have ample studio space?
A:  Yes, it does, due to the government's support of foreign productions, and thanks to the funding by private capital, Hungary now has 29 first-class, state-of-the-art sound stages. Budapest has the largest, most modern, and best-equipped stages in Central Europe. The development of the two largest sound stages were projects that saw more than $100 million invested into each. One of them also provides ultramodern post-production facilities. We have long-standing relationships with these studios, so we can offer any of them to our clients.
Q: How about back lots?
A:  We have a rich selection of backlots. Fancy a British Medieval town, a Renaissance city, or even a New York street? We can also offer all necessary props, costumes, weapons, and the rest for the perfect scene.
Q: Does Hungary have any tricky production requisites producers need to know about?
A:  Not really. Because the streets of Hungary vary drastically in style, they have attracted many international film crews. The volume prompted the Hungarian government to reduce the public premise permit fees to make it more attractive for foreign film crews. We've earned a film friendly reputation that is valued in the public and private sector.  In Budapest it is an extremely quick process to issue a space reservation permit, regardless even of the location being an important and busy tourist attraction. This can be done in 5 days or, in exceptionally last-minute cases, three days. On the other hand, it does take two weeks to get a road closure organized.
Q: What local delicacies or traditions do your clients find intriguing during their stay in Hungary?
A:  The Hungarian cuisine is creative, diverse, and unlike anything else. Our most famous dish is Goulash soup, made of beef, vegetable, and noodles, seasoned with Hungarian paprika and other spices. Hungary's unique spirit is called Pálinka, which can be made from any type of fruit. It is even protected by the European Union!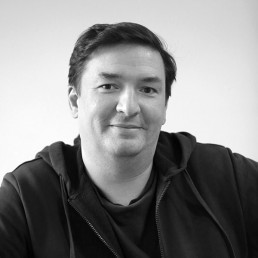 Zoltan began as a journalist whose research on mass media, particularly TV shows, became a reference still used a decade later by most Hungarian university studies on the topic. That success led to his founding a production company with his partner, Ivan, where they have both excelled.
Though initially specialized in documentary production, they soon realized the market potential in Hungary and widened the scope to service productions of genres including commercial, film, TV, corporate, and still photo.