The season to head south is upon us.  Rémi Noriel and his team at PSN Chile reveal what makes their country a leading choice for film and photo shoots.
Q: Can you tell us a few top reasons projects shoot in Chile?
Fortunately, there are many.  To name a few, Chile has an extraordinary variety of extreme landscapes across the country, as well as classic and modern architecture in its main city, Santiago. It is also home of one of the two Russian Arms in South America, making it one of the top-notch destinations for car commercials.
Our vast experience producing for the international market plus our cost effective budgets make Chile one of the most important destinations in Latin America.
But, if we need to narrow down to one, I would say our best reason is the "2 hours' drive locations". Santiago's biggest advantage is that you can reach and shoot, in the same day, a top of a mountain as well as a beach, desert, port, or vineyard. It's the best city to shoot vignettes commercials, as Santiago can offer extremely different locations, in close proximity. That is our stand-out feature.
Q:  What is the best season to shoot in Chile and why?
Chile has distinctly recognizable seasons. As we are located in the south hemisphere, our seasons run opposite from the USA and Europe. Therefore, our busiest seasons are usually our spring and summer (between October and April).
Nevertheless, our incredible and accessible mountains, with the best ski centers and resorts in South America, keep us busy in the winter season (July to September) as well.
Q: How well does everyone speak English in Chile?
Chile's technicians, and overall crew, have improved their English skills along with the growth of the industry. During the past years our crews have been in regular contact with DOPs, directors, and producers of international productions, making the communication an "easy going" exchange between all.  Today we can ensure that all of our key crew speak very good English. Foreign productions have left the country with nothing but compliments for them.
Q: How do local crews in Chile stack up?
The Chileans are well-educated, prepared, hard-working people. Our producers are trained to handle any type of production up to international standards. In a country as ours, where directors from around the world converge to shoot, flexibility and adaptation are a MUST for all of our crew.
Our technicians' vast experience at working on international productions shows on set. Our technical crew in camera, grip, and lights departments are always up on the newest gadgets available and often take courses abroad to prepare for our high season.
Q: How about equipment in Chile?
We own one of the 2 Russian Arms in South America; that, coupled with a vast range of different types of roads (mountains, deserts, coast, highways, routes), makes the perfect combination for a car commercial.
We are also one of the few countries in the region that use ATA CARNET as a way of importing all types of products into the country. Temporary import of cars is no challenge for us, as well as any other prop.
We have all the latest technology when it comes to cameras, motion control equipment, drones, helicopters, mounts, dollies, and cranes. And we have the local crew necessary to handle them with no need to bring crew from abroad.
Q: So do you have great DOP's in Chile with reels to present?
We do. We have a good number of quality DOP's that have built their reel first with local work, and then, as the industry drew international productions, it was the challenging budgets that brought opportunity for them to work on international projects. This mutual benefit has fortified the local industry and bolstered Chile's confidence at being able to meet the expectations of foreign directors and agencies. Due to proximity, we also offer Argentinian DOP's in case producers want more options.
Q: What are the strong and weak points of casting in Chile?
Not Mandatory Buyouts is now a standout advantage in Chile and a boost to the appeal of our industry. Beginning in 2016 clients will pay the daily fee for all talent involved on the shoot but only pay buyouts for those who appear in the final cut. This is a milestone for Chile as it is now one of the few countries in South America with this regulation.
Cost is another great advantage compared to other countries in the region. The flexibility in the negotiation from job to job makes it very accessible for agencies when it comes to projects with a lot of talent involved and a challenging combination of terms and usages.
On the other hand, despite immigration to Chile, the ethnic diversity of our talent pool is not deep.  However, we are most accustomed to solving this with double casting in nearby countries like Argentina, Uruguay, or Brazil.
Q:  Does Chile have any tricky production requisites producers need to know about?
Like any other country, Chile has restrictions and laws we need to work with.
An example of these are permits to shoot in streets that take longer that we would like.  Nevertheless, we work with the transparency necessary for our clients to be aware of all the challenges we face.
As any producer knows, the decision to shoot in a foreign country is one taken on board with someone you trust. We have been producing in Chile for a long time now.  We hire the most experienced people to avoid mistakes, negotiate with vendors and crew to optimize costs, access the best equipment, and use our deep knowledge of the local laws and ways to reduce those tricky requisites to almost none.
Q: Would we recognize Chilean locations in feature films?
More and more, the feature film industry is focusing its eyes on Chile. Extraordinary locations like the Atacama desert (the driest desert in the world), the snowy mountains, northern European-like lakes and forests, the extremely long and diverse Pacific coastline, as well as a city -Santiago- that offers all types of architectural styles.
But not all is location diversity.  The fact that we are equipped with the newest technology available in the market, our highly-skilled and bilingual crew, and exceptional artists all count when it comes to choosing Chile for a feature films.
A few films shot in our country include James Bond 007 – Quantum of Solace, The 33 (based on a real story), Neruda (featured in Cannes Film Festival 2016), Salty (opening in 2017), Aftershock (Dir. Nicolás López), and Mein Herz in Chile (Dir. Jörg Grünler), among others.
Chile's Film Commission is devising a plan for incentives in feature films and commercials. We are all expecting to hear more about that in the near future.
Q: What local delicacies or traditions do your clients find intriguing during their stay in Chile?
I wouldn't say intriguing, but delightful. Chilean wines and food are just amazing. Our traditional "Pisco Sour" is the "must have" drink when you are in Chile. We always suggest that our clients come back to the country for a holiday to enjoy the incredible people and places all along our territory. We are glad to say many of them have come back to work and play.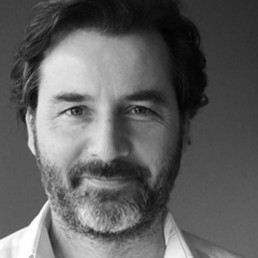 Rémi Noiriel was born in Paris and has been working in this industry for the past 20 years. He began his career overseas as Executive Producer in Cape Town, South Africa. He later moved to Turkey, where he created his own company in Istanbul and developed production services in that market. In 2004, he went to Buenos Aires and pioneered the production service industry in Argentina, building a company that has won the respect and trust of major clients around the world. But as a person that does not sit still, he researched other opportunities that led to his company's expansion to Uruguay in October 2010 and, in September 2012, to Chile, where his headquarters is now based due to that market's position as one of the world's hotspots to shoot.
Having worked in so many countries makes Rémi an Executive Producer with deep knowledge of the ways the international market works, what they expect, and how to deliver.