The veteran production team led by PSN Mexico Partner, Ari Garza, manages local shoots of all specs and sizes and is accustomed to upholding AICP standards thanks to frequent work with US clients.
Q:  What are the top reasons producers shoot film and photo projects in Mexico?
A:  Just a short flight from major US cities, we provide bilingual, experienced crew, and overall costs that are notably less than shooting in the US.
Q:  Does everyone on set speak English in Mexico?
A:  We ensure that the heads of department on service projects (AD, DOP, producer, gaffer, art director, stylist, etc…) all speak English.
Q: What strengths do you have in local crew?  Does a DOP need to travel in, or do you have great ones with reels to present?
A:  Our proximity to the US ensures most crew have experience on international productions.  And we have all the equipment these clients expect.  Chivo Lubesky is amongst the most renowned Mexican DOPs.  But we can always present more top-drawer options locally.
Q:  How about art, construction, and wardrobe, comparatively speaking?
A:  Once international producers get a look at the reels, they feel more than fine with Mexican crew in these departments.
Q:  What are the strong and weak points of casting in your country?  Do you have a wide array of ethnic diversity?
A:  Mexico has a vast range of ethnic diversity.  Our work for different US clients has featured African-Americans, east Asians, and Caucasian.
Q:  How about talented performance specialists?
A:  The number of specialists available locally is boosted by those we can bring in from abroad, like a Sumo wrestler!
Q:  What is the best season to shoot in Mexico?
A:  Most all the seasons offer great weather for shoots.  Even the summer rains are not every day and only for short periods in the late afternoon or early evening.
Q:  What special traits do you think could serve as interesting storytelling ingredients?
A:  The sheer range of our locations makes most any board possible.  We have deserts, beaches, jungle, forest, as well as colonial and modern cities.  We even have neighborhoods that look like typical, suburban USA.
Q:  Does Mexico have ample studio space?  How about back lots?
A:  We have many studios in Mexico city and in major cities like Monterrey or Guadalajara.
Q:  Does Mexico have any tricky production requisites we need to know about?
A:  Nope!  So long as you're working with a local service company, we're here to simplify and even save producers money.  This is evident in our 0% VAT billing applied to projects destined for viewers outside Mexico that are considered an export product.  That's just one financial incentive to production with us in Mexico.
Q:  What local delicacies or traditions might visitors find intriguing during their stay in your country?
A:  The New York Times listed Mexico City as the number 1 city to visit in 2016 for its gastronomy, neighborhoods, hotels, museums, and attractions.  There's a palpable colonial air to Oaxaca, San Miguel Allende, and Zacatecas.  Enviable beaches, golf resorts, and restaurants are awaiting in Riviera Maya, Nayarit, Guerrero, and Los Cabos.  Teotihuacan, Chichen Itza, Tulum, and Palenque are just a few of the archeological sites to explore.
Wrestling, bull fights, soccer games, museums, gastronomical festivals, and lots more traditions spice it up like only Mexico can.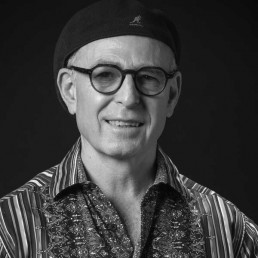 Ari has packed a lot into 25 years of experience in advertising. Hundreds of productions have seen him evolve from an Assistant Director to Agency Producer to Radio Host to Production Manager to Executive Producer and now Partner at his own production house in Mexico.
This weekend mountain biker is a travel enthusiast who enjoys nothing more than sharing the world with his 4-year-old boy and wife of 10 years.
Ari thrives on the new challenges of each project and client satisfaction with the performance he and his team deliver.
He hopes to be in the industry another 25 years to share his experience with younger generations and also learn a thing or two from them.