Romania is a fabled land of Europe blessed with a wide variety of filming locations that doesn´t blow the budget.  At the helm of PSN Romania is Giuliano Doman, a producer accustomed to meeting high expectations at low costs.
Q: Why Romania?  What draws producers to shoot in your country?
A: International filmmakers are fascinated by our stunning locations at remarkably accessible prices.
Film permitting is smooth, and the costs are less as compared with other European countries.  Our professional crews are equally accessible.  And visas are easily obtainable when needed. Americans and Europeans don't even require them.
Q:  Does Romania tempt producers further with incentives?
A: Not officially, but the incentive is built in.  We remain competitive against many other countries with government incentives.  For example, we charge no extra costs for weekends, bank holidays, or night shoots.
Q:  Have star-studded, long-format productions already come to town?
A:  You could say Romania earned its spurs with The Hatfields & McCoys, starring Kevin Costner. Feature films like Ghost Rider 2 – Spirit of Vengeance, Born to Raise Hell, Cold Mountain, Modigliani, The Defender, and Borat were produced and filmed in Romania too.  A cast of celebrities, including Nicolas Cage, Steven Seagal, Jude Law, Nicole Kidman, Renee Zellweger, and Andy Garcia, have all marvelled at our landscapes during their work in Romania.
Q: What are the strong and weak points of casting in Romania?  Do you have a wide array of ethnic diversity?
A:  Romania has some very talented actors and models.  And there is a local selection of Africans, Asians, Indians, and Arabs that is our first resource before looking abroad.  But we're at the ready to cast beyond our borders when a project requires a deeper talent pool than available locally.
Q:  How well do people speak English in Romania?  Is it limited to select department heads?
A: Most people in Romania understand and speak English well.  All HODs are fluent in English.
Q: What strengths do you have in local crew?  Does a DOP need to travel in or do you have great ones with reels to present?
A:  We have some very talented folks on hand, and that extends to a nice selection of local DOPs.
Q:  How about art, construction, and wardrobe, comparatively speaking?
A:  Our Art Directors and Costume Designers are among the best.  And our set construction comes in at costs that are hard to beat.
Q:  What is the best season to shoot in Romania?
A: You will find locations for every season here. The first that come to mind are our winter resorts from December to March or the Black Sea coast from June to September.
Q:  What stand-out places do you think serve as interesting storytelling ingredients?
A: The vast landscapes of Romania attract millions of tourists each year to explore this Eastern European treasure. There is amazing architecture, like Hunedoara Castle, Sinaia Casino, Snagov Palace, and Palace of Culture Iaşi.  We also have some of the most beautiful roads, such as Transfăgărăşan, Transalpina, Transrarău, and Transbucegi.
Whether your story takes you climbing into soaring mountains, bathing in warm waters, exploring forests, or running across wide-open plains, Romania has it all.
The capital and largest city of Bucharest features a mixture of medieval, neoclassical, and art nouveau buildings.
On the other hand, a singular standout is Sighisoara – one of the most beautiful and best-preserved medieval towns in Europe. This former fortress is the only one still inhabited in Europe.
The legendary Danube River marks Romania's southerly border with Bulgaria before turning northward to flow through the best preserved delta in Europe and empty into the Black Sea on the Romanian coast.
Q:  Does your country have ample studio space?  How about back lots?
A:  Around Bucharest there are 28 sound stages, 5 water tanks that can be used for underwater filming, and a 150-acre back lot. All stages are soundproofed and stand ready for film and TV productions, with mandatory ventilation, fire alarm, and heating systems. Eastern Europe's largest indoor water tank has a volume of 19,490 sq. ft.
Q:  Does Romania have any tricky production requisites we need to know about?
A: The only thing to be aware of is the permission for use of public locations, such as streets and parks. The permits are easily obtained so long as ample time is allowed. Generally, it takes about two weeks to get the permits from the City Hall, but we usually manage to obtain them faster.
Q: What local delicacies or traditions might visitors enjoy during their stay in Romania?
A: Our cuisine is an eclectic mix of different cultural influences that have left their mark over millennia.  Influences from Turkey, Germany, and Hungary are most notable.  One of the most common meals is the mămăligă, a type of polenta served on its own or as a side dish. Pork is the main meat used in Romanian cuisine, but beef is common, and a good lamb or fish dish is never to be refused.
Q: Choose a favourite production of yours, and tell us why.
A: IPL – Indian Premier League was a big production directed by Anders Forsman. And we are very proud to have been a part of such a project that demonstrates the professional level of production service in Romania. The whole crew was keen to prove it could be done. The performing cast was equally motivated to make a mark. We had Punjabi, Gujarati, Lavani, Hakka, cheerleaders, and Gangnam-style to dance – all culminating in a memorable, musically-driven performance.
We're looking forward to our next big challenge. Bring it on!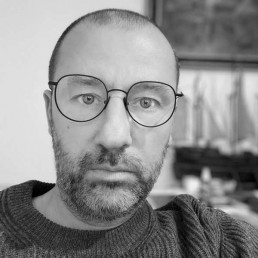 Giuliano has produced and serviced more than 1.000 commercials, 10 feature films and a few tv series over the past couple decades. He likes nothing better than returning clients who become friends. The first foreign producer that worked with him, Peter Kydd then at Camp David Sweden, is still returning after 18 years.
Film production is a family affair for this former child actor who landed his first main role at the age of 12. Finding producing more fun than acting, Guiliano soon settled in behind the camera. Together with his sister Georgiana in Serbia, Guiliano now provides production service as the PSN Partner in both countries.