The can-do attitude to be found in New Zealand is legendary.  And thanks to an enviable list of feature films shot there, including Avatar, the Hobbit series, King Kong, and more, producers are increasingly aware of the advantages that our PSN New Zealand Partner, Iris Weber, can deliver on demand.
Q:  What is the best season to shoot in New Zealand?
A:  New Zealand is popular with visiting productions seeking opposite season looks all year round.  Our southern hemisphere summer runs from December to March, with long daylight hours and impressive light. Fall is from March to May. Winter runs from June to September with snow on the mountains. The rest of the country rarely sees snow, so locations at lower elevations can be shot year round. Spring is from September to November.
Q:  What sort of locations are on offer?
A:  From a practical point of view, New Zealand can easily stand in for the United States.
Of course, we also have the geysers, volcanoes, beaches, and green hillsides, all great 360-degree locations, especially for VR shoots.  When looking to film crops it is good to know that our growing cycle is later than Argentina or South Africa. Often a bonus that makes all the difference.
Q:  What does such a range in a relatively small country mean for productions?
A:  While New Zealand isn't necessarily the lowest cost destination, the difference is balanced by outstanding locations that are closer to the crew bases than most other countries. New Zealand is also generally less expensive than Australia due to the exchange rate, less distance to location, more flexible crew, and talent rates.
Q:  What strengths does New Zealand have in local crew?
A: We have world-famous crews with a can do attitude that is second to none. These are the people you would take to an island with you. To quote James Cameron, "New Zealand film crews have a freshness and flexibility you no longer find in the United States".
Q:  Do I need to bring a 1st AD?
A:  New Zealand is a DGA-exempt 1st-AD country, and we have world-class practitioners.
Q:  Does a DOP need to travel in, or do you have great ones with reels to present?  How about art, construction, and wardrobe, comparatively speaking?
A: We appreciate the importance of existing DP/Director relationships, but if you want some fresh blood, we have some great DP's. And plenty of Oscar-winning production & wardrobe designers.
Q:  What are the strong and weak points of casting in New Zealand?  Do you have a wide array of ethnic diversity?
A:  New Zealand is a multicultural country offering international talent looks.  The majority of local talent is Caucasian, Maori / Polynesian, and Asian.  The African-American talent pool is shallow, though. Competitive buyouts can even make it viable to come and just shoot in studio.
Q:  Does New Zealand have ample studio space?  How about back lots?
A:  We have everything from small photo studios to some of the larger purpose-built sound stages in the world.  Both Auckland and Wellington have dedicated studio/soundstage. Backlots in the American sense -i.e., existing outdoor sets- don't exist, only backlot space.
Q:  Are there any tricky or surprising production requisites in your country?
A:  New Zealanders aim to ensure a smooth workflow, not add complications to a project.  For example, it is easy to bring products (including cars) into New Zealand for filming. Customs clearance can happen within 24hrs. Goods can be brought in on a temporary import permit (and taken out of the country again) or on a carnet.
NZ is a drone-friendly country with great operators that have the necessary certificates.
Permission is required for any commercial activity, safety is paramount, and CAA Rules & Regulations apply.
There's a GST (Good and Service tax of 15%) in New Zealand, but you won't be charged as PSN NZ will cover this (as long as the project is "exported" and not aired locally).
And as a bonus, there's no corruption!
Q:  What local delicacies or traditions might visitors enjoy during their stay in your country?
A:  Where to start?
How about whitebait, oysters, and crayfish, all matched to an award-winning New Zealand wine.  Then try the HAKA as part of our magnificent Maori culture.  And finish with a bungee jump in the country that started it all. We are keen on any adventure activity you can imagine, and some you can't.
Come on down – you can have an action-packed time, or just enjoy the scenery, food, wine, and craft beer.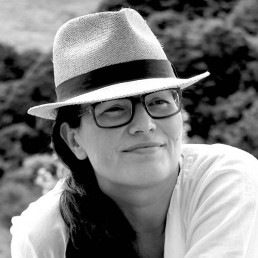 Iris started out as a professional photographer before moving into the world of cinematography, where she has thrived for many years.
She was pulled, kicking and screaming, into the evil land of production because of her uncanny ability to get the job done.
Her Austrian DNA gives her ruthless efficiency and professionalism partnered with the adaptability, friendliness, and easy-going nature of a kiwi.
She currently serves on the Executive Committee of the NZAPG (Advertising Producers' Group) and is a board member of Film Otago Southland.
The founder of PSN New Zealand, Iris is a solution-driven, accomplished pro who has been in the game for a long time working with many of the world's best directors and production companies. And it's second nature for her to juggle her work with horse riding and the outdoors.