The creative use of drones in filmmaking can easily get grounded by restrictions on location.  That's where creative production shines.
The decision to pre-record the drone display of lights during Lady Gaga's recent Super Bowl halftime performance is just one example.
PSN Ireland producer Dara McClatchie confronted another challenge for a recently released Virgin Media Ireland film.  Director Brian Williams sought an airplane hangar opening out onto a tarmac where he could film one continuous shot with a drone.
"Utilising the full PSN network across Europe (our tight schedule didn't allow for travel further afield) we were able to pin down several great location options within 48 hours,"  says McClatchie. "The restrictions around drone filming narrowed the options but we were able to offer our client a superb choice and hand on heart say we had looked throughout Europe for the optimum filming location."
The resulting film shot on location with PSN Ukraine is featured in this just released LBB article.
"Ukraine is at a regulatory sweet spot that makes it very film-friendly,"  says PSN Ukraine Partner Dmitry Sukhanov.  "For instance, most shoot permits are approved in a few days.  We can close city bridges on weekdays, shoot all night in a subway or on military bases and in airport duty free zones, to name a few."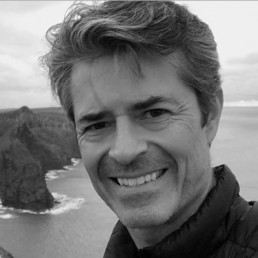 Production work on commercial, entertainment, and factual shoots for clients from around the world during more than two decades is at the core of Michael's experience. Highlights from his years managing production service budgets of all sizes for feature film, sport celebrity shoots, primetime TV programming for all major US & UK channels, and events as diverse as motocross and a papal visit.
This Los Angeles native with a traveler's soul started his own production service company overseas to share with fellow production professionals the wonders of shooting film, photo, and video projects across Spain and Portugal – the sunniest corner of Europe. Michael is as quick with a smile as he is committed to no-nonsense production workflow delivering cost-effective, quality results you can see in frame. He founded the Production Service Network in 2014 to accomplish that worldwide. He manages PSN from his base in Madrid, Barcelona, or most anywhere he has an Internet connection.