A gingerbread man's adventurous return home for the holidays reminds us how travel is no cookie-cutter experience.  The friends you meet along the way define the experience that hopefully culminates in a safe and sound arrival.
PSN Partners play host to traveling producers from around the world.  This month alone we feature recent line production services for Academy Films London, The Sweet Shop Australia, HVH France, and TYO Monster Japan.
No matter where the journey starts, we make filmmakers and photographers feel at home in our countries – whether it's while shooting David Beckham on the streets of Bangkok or following a football in play across several continents.
We hope you all enjoy a taste of home this holiday season.  And look to PSN Partners before packing your bags for the next overseas adventure in storytelling.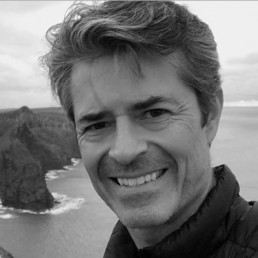 Production work on commercial, long form, and factual shoots for clients from around the world during three decades is at the core of Michael's experience. Highlights from his years managing production service budgets of all sizes for feature film, sport celebrity shoots, primetime TV programming for all major US & UK channels, and events as diverse as motocross and a papal visit.
This Los Angeles native with a traveler's soul started his own production service company overseas to share with fellow production professionals the wonders of shooting film, photo, and video projects across Spain and Portugal – the sunniest corner of Europe. Michael is as quick with a smile as he is committed to no-nonsense production workflow delivering cost-effective, quality results you can see in frame. He founded the Production Service Network in 2014 to accomplish that worldwide. He manages PSN from his base in Madrid in Spain, Madeira in Portugal, or most anywhere he has an Internet connection.