FC Barcelona's Brazilian forward Neymar Jr. recently drew Toyota and Dentsu Thailand back to Spain for a TVC shoot with Production Service Network (PSN) to launch the new Vigo Champ pickup truck.
Following on our successful shoots for the brand in Spain and Portugal with Cristiano Ronaldo, this campaign presented a new challenge from the start.   As if the brief to shoot a 30-second spot with 9 shots featuring Neymar in 30 minutes weren't enough, we soon learned that player availability and the campaign deadline would require us to shoot the TVC without Director Vanich Sooksiri or our producer friends from Thailand's Nice Club House on location.
Not that going it solo was anything to scare us off.  With all parties on board to get this first part of a two-part shoot successfully in the can, we set up a video conference for the Thai Director to watch as we shot a rehearsal with a double in frame before turning our lens on Neymar.
That first shoot in Barcelona wrapped right on time with plenty of back-slapping and high-fives to go around.  The TVC was airing in Thailand within days.   Only weeks away was a four-hour studio session combining still photos and dozens of shots from TVC's to be released in subsequent quarters.
As in sport, each Vigo Champ campaign we've serviced for Toyota Thailand has incorporated an innovation to outdo what came before it.  This year's novelty was the use of bullet time or time slice photography to capture Neymar in midflight as he kicks a winner.   It was fun to watch the football star and his friends crowd around the monitor to point and comment on the results between each take.   It was also a relief to see a couple of the DSLR cameras take a hit from Neymar's boot without serious damage.
We've found Thailand's reputation as the "Land of Smiles" inevitably contagious on the set of our football celebrity shoots with Thai clients for Toyota and Yamaha.  That made it no less gratifying this time around to wrap the shoot with smiles on everyone's faces – celebrity footballer, sports agent, agency, end-client, Thai and Spanish crew.
"Thank you for taking very good care of Eay (EP) and the team while in Barcelona," wrote Nice Club Producer Jimmy Z from the set of another shoot in Bangkok.  "I've been hearing compliments since they came back."
Until next time amigos!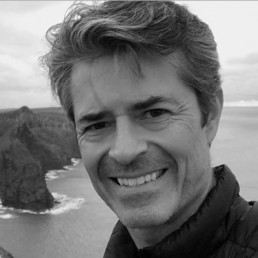 Production work on commercial, entertainment, and factual shoots for clients from around the world during more than two decades is at the core of Michael's experience. Highlights from his years managing production service budgets of all sizes for feature film, sport celebrity shoots, primetime TV programming for all major US & UK channels, and events as diverse as motocross and a papal visit.
This Los Angeles native with a traveler's soul started his own production service company overseas to share with fellow production professionals the wonders of shooting film, photo, and video projects across Spain and Portugal – the sunniest corner of Europe. Michael is as quick with a smile as he is committed to no-nonsense production workflow delivering cost-effective, quality results you can see in frame. He founded the Production Service Network in 2014 to accomplish that worldwide. He manages PSN from his base in Madrid, Barcelona, or most anywhere he has an Internet connection.