Summer 2014 was another gloriously sunny one in Ireland (not always known for its good weather!), and we were delighted to welcome our friends from Tohokushinsya Film Corporation (TFC) Japan back to Ireland.  We first worked with TFC about 4 years ago when we spent an equally glorious month in the south west of Ireland working on a short film with them.
This time they returned to shoot a commercial for Toyota Japan directed by Kosai and shot by Ekkehart Pollack.
As well as shooting in Ireland, they shot on location in Shanghai for the Hybrid Harrier TVC.
The location brief was to find a beautiful cliff with a house perched on the edge and great 'driving' roads nearby.  Also required was a small airport or airfield.  Having recommended that we restrict our scout to the west coast to take advantage of the glorious magic hour possibilities, we narrowed the option down to the southwest and northwest corners of Ireland.
We eventually settled on Donegal in the northwest.  For some reason, very few commercials or films are shot in Donegal.  Yes, it is a bit off the beaten track but no more so than Connemara or Kerry (or Skellig Michael, where some scenes from the new Star Wars were shot over the summer).
The shoot covered both live action and stills – sometimes shooting side by side and sometimes separately in different locations.
As ever, when you see the fruits of your labour in a 60 sec spot you think of all of the gorgeous footage that didn't make the cut, but we think the end result is pretty lovely all the same.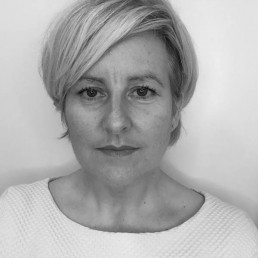 It would be impolite to point out how many years Dara has worked in production for, but let's say it's counted in decades rather than years. Educated in Ireland and Italy, she began her career in a commercials' production company as a fresh faced PA and worked her way up to producer. She then spent a number of years working in feature film production before returning to her real love, making ads. Mainly based in Ireland, she spent a few fantastic years running a production company in Nairobi, Kenya before returning to her native Dublin. She has shot on every continent and has welcomed clients from every continent to Ireland to whom she provides unparalleled production services for commercial, still, and promo productions.