Thanks to work with clients like L'Oreal and Nivea, we've been fortunate to develop a niche for beauty product production in Greece.  Our producer Paulina Kaskanioti recently reflected on the local beauty industry, and how development in new markets hinges on the correct combination of quality and cost.
In Ermis Production Awards 2013 you won the Gold Award in the "Beauty" category for the production of a TV commercial that aired in Turkey.
In this case there are two important facts, not only regarding our production house but also for our market in general. First is that we managed to win a prize in the "hair" category, which is very highly specialized and demanding. A very important aspect because in recent years the relationship between Greek production and "hair" was mainly limited to adaptations, whereas the majority of the TVCs produced were shot abroad. The second important fact is that international advertisers trusted in a Greek production company to do the film. We are not talking about a "service job", but rather 100% production development and responsibility.
What was the motive that led you to work with beauty & personal care films?
Over the last three years our production house has invested time and money in training our employees in all specializations, in order to obtain a local "know how" to develop a beauty & personal care production niche in Greece.  And in yet another difficult period of economic uncertainty, we are trying to evolve in new markets by offering the correct combination of quality and cost. Our aim is to lay the foundations in order for Greece to be considered a possible destination in the near future as well as a film production center for the beauty industry.
What is this statement of yours based on?
During recent years we have seen a change in the way each market deals with its advertisement, and I'm not only referring to Greece, which led us to consider the territory fertile. It is now a fact that in combination with the adaptations, local live shoots have increased. This happens due to the different needs of each country; for example, Egyptians mainly buy products that promise healthy and shiny hair, New Zealanders are concerned with their hair hydration and nourishment, Germans with silicone free products, whereas some smaller countries do not even have the entire range of products in their market, or they combine features of two products in one, etc. Moreover, in the context of the global economic crisis along with the religious and social beliefs, consumers no longer coincide with Penelope Cruz or Courtenay Cox, but with their own local "ambassador". This identification is built long before the TVC, since consumers watch them in daily series, shows, magazines, and in social media.Therefore, the need for TVCs exists, and we are proud to know all the "best kept secrets", proud that we have high production standards, and specialized associates from all over the world. We additionally offer special service and VIP treatment for the leading stars, while we maintain very competitive costs as compared with the established "beauty" production countries.
How do you balance these demanding specifications with cost?
The requirements are really very high, from pre-production to post-production. Only dedicated qualified associates can carry out such a difficult task. Among other means, we recommend our clients swift packages and even the cooperation between two or more countries, which lowers the overall budgets. For example, recently we set up the production in a way where the budgets could be shared between Turkey and the United Arab Emirates.
Is it true that beauty film post-production is also pretty demanding?
Beauty and personal care TVCs have their own secrets, often requiring a small army of dedicated people to accomplish them. Stylists, make-up artists, hair stylists, colorists, directors of photography, art directors are all part of a coordinated effort that ultimately brings forth the best features of the product. However, there are always unpredictable circumstances during the shooting which may threaten the fragile balance of natural beauty, and in that way work in post is essential. Therefore, the final edit of hair and skin is a particular challenge on post-production, which along with color correction, is one of the key features that will highlight a flawless, silky, and shiny result.
What are the results you have so far?
We have already completed twelve productions. Apart from Greece, we produce films for countries in Europe and the Middle East. Furthermore, executives from Europe's headquarters have watched our shoots and certified the quality of our integrated services. We are proud that two of our Greek productions have been a reference point for the specific product in many countries.
What difficulties have you encountered?
The road to establish ourselves in the beauty industry was not paved with roses. A major challenge was to educate and create a Greek team that would match up to international standards, both in the context of the shooting and the demands of the post-production. However, the main difficulty that we faced was for our foreign partners to trust us and prioritize us in their very busy schedules. Today, we hold a strong name that places us as one of our associates' top choices worldwide. And most importantly, they believe in our vision.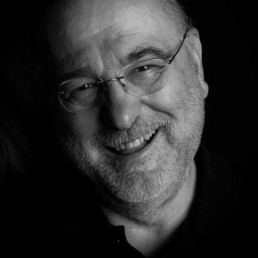 Andreas Tsilifonis is the founder and Executive Producer of the PSN partner in Greece. He has been an active member of the film production industry in Greece for the last 40 years. He worked as film director, scriptwriter, music composer, and editor for feature films, TV shows, and in numerous commercial films. During the last 20 years he has mainly produced all types of projects. He is now the President of the Greek Producers Association of Communication Tasks (PACT).