The uncertainty of our times has producers hungrier than ever for an edge.
PSN and its Partners are among the first calls they make to consult on the feasibility of shooting a project abroad, and where it might be best to shoot. Over time, we've fielded a lot of the same producer questions. So, in order to help the industry continue to ramp up filming amidst the pandemic, we've collected the answers from our boots-on-the-ground Partners in 50 countries, and we're serving them up on our website.
THE INS AND OUTS
The Top Line Specs we've organized by territory list practical information that producers need at a glance. Think of it as a living almanac. For example, the number of days required for permits to shoot with minors, fly a drone inside or outside city limits, and block street traffic. The Top Line Specs share several dozen critical criteria for major film hubs worldwide that can help determine the most suitable shoot location.
The Top Line Specs also feature the local and regional availability of commonly used tools and resources. So, if a Russian Arm or an Animal Wrangler are not available locally, a producer can also consult that same sheet of Top Line Specs to see if it makes sense or if there is a precedent of bringing either, or both, in from a neighboring country.
No doubt, each production has its unique challenges. PSN production liaisons and boots-on-the-ground Partners are always at the ready to discuss the specifics. Sharing these common parameters in the Top Line Specs of each individual country will help fast-track producer efforts to get an international shoot off the ground. Producers who know these nuts and bolts at the earliest stage of development can best determine project feasibility in a specific territory and adjust planning accordingly.
DYNAMIC DATA IN A FAST-CHANGING WORLD
The pandemic has added critical considerations for a producer to wade through when determining how to execute a project brief abroad. The popularity of our COVID Shoot Status page amongst producers has demonstrated the thirst for up-to-date knowledge accessible around the clock and around the globe.
The Top Line Specs go further to provide present shooting parameters that will continue to be a consideration post-pandemic. Our future work with producers is sure to raise new questions worth including in the Top Line Specs for all PSN Partner countries. By way of example, we chose to identify which PSN Partners are minority or woman-owned companies because some producers have recently asked.
HOW TO ACCESS
PSN's Top Line Specs are available for anyone to view. There is no paywall.
Knowledge share is a cornerstone of PSN. We believe it is a great way to establish and build a working relationship of trust with producers that can move forward into actual production. We invite producers to click here to sign up for access through the PSN website.
The Top Line Specs are a unique tool that will help producers hone-in on what will work for their projects. Need to dig down deeper? Discuss project feasibility in several different countries? There is no substitute to talking it through with us.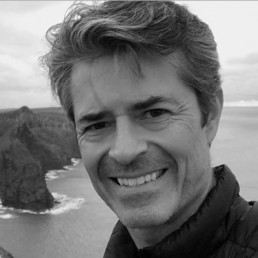 Production work on commercial, entertainment, and factual shoots for clients from around the world during more than two decades is at the core of Michael's experience. Highlights from his years managing production service budgets of all sizes for feature film, sport celebrity shoots, primetime TV programming for all major US & UK channels, and events as diverse as motocross and a papal visit.
This Los Angeles native with a traveler's soul started his own production service company overseas to share with fellow production professionals the wonders of shooting film, photo, and video projects across Spain and Portugal – the sunniest corner of Europe. Michael is as quick with a smile as he is committed to no-nonsense production workflow delivering cost-effective, quality results you can see in frame. He founded the Production Service Network in 2014 to accomplish that worldwide. He manages PSN from his base in Madrid, Barcelona, or most anywhere he has an Internet connection.