Make It Happen. The name of a Porsche campaign filmed in Los Angeles with our PSN Partner during the pandemic – using remote streaming to director, producer, agency, and client in Europe – is an apt description of our times.  It goes to show how filming abroad is feasible.
Future Is An Attitude.  Inspiration abounds in this worldwide Audi campaign filmed in and around Copenhagen by a leading German production house with our PSN Partner support this summer.  Creativity can thrive despite Coronavirus.
Fellow producers, and their clients, can do with a boost of confidence to help overcome the daily challenges our industry is facing.  What better way than by sharing these and many more projects executed abroad during the pandemic with the support of PSN Partners?  Click here to watch more and get inspired.
We've got the right attitude to make more happen with you.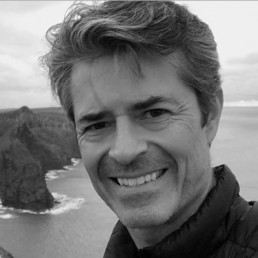 Production work on commercial, entertainment, and factual shoots for clients from around the world during more than two decades is at the core of Michael's experience. Highlights from his years managing production service budgets of all sizes for feature film, sport celebrity shoots, primetime TV programming for all major US & UK channels, and events as diverse as motocross and a papal visit.
This Los Angeles native with a traveler's soul started his own production service company overseas to share with fellow production professionals the wonders of shooting film, photo, and video projects across Spain and Portugal – the sunniest corner of Europe. Michael is as quick with a smile as he is committed to no-nonsense production workflow delivering cost-effective, quality results you can see in frame. He founded the Production Service Network in 2014 to accomplish that worldwide. He manages PSN from his base in Madrid, Barcelona, or most anywhere he has an Internet connection.