PSN is delighted to support initiatives that spread industry expertise we all value. This month's launch of The Production Guild's Meet the Producer podcast S2 promises Oscar award-winning insights from Malte Grunert, producer of this year's Best International Feature Film All Quiet on the Western Front. There are also episodes featuring double Oscar winning producer Simon Chinn, Oscar winner Ian Canning and Joe Laurie of The Son, Till producer Keith Beauchamp, Rye Lane producer Yvonne Ibazebo, and Alexandra Derbyshire whose producing credits include Paddington 1 and 2, Jurassic World Dominion, Wonka, and Tinker Tailor.  
Announcement preceding live recording of ep. 1 featuring Simon Chinn
Essex Serpent's filming insights emerging from the mud at FOCUS.
Keeping up with worldwide developments in our fast-paced filmmaking industry is a heady task. PSN has long tapped producers into the up-to-date local knowledge of its Partner service companies in 50 territories to ensure they achieve optimal creative results at a cost within their target budget.
I'm privileged to sit at the helm of this group of specialists in the execution of live action filming of commercials, film & TV and just about everything else a camera can capture for an audience.
The accumulated knowledge helps PSN anticipate the needs of our producer clients. One example is our recent survey of major film hubs worldwide to determine where producers will find LED volume stages up and running with local expertise. The results are published in our Production Capabilities Guide.
We also keep up on the ever-evolving world of film incentives. We've recently published changes to incentives announced in Austria, Spain, and Sweden. And we've kept producers informed of changes anticipated in Portugal and Romania. 
Sharing filmmaking knowledge from around the world has enabled PSN to build trusted relationships with producers we've had the pleasure to service time and again.  We wouldn't have it any other way.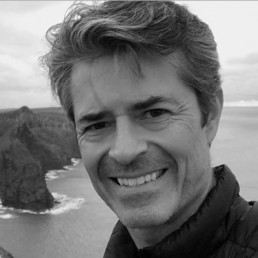 Production work on commercial, long form, and factual shoots for clients from around the world during three decades is at the core of Michael's experience. Highlights from his years managing production service budgets of all sizes for feature film, sport celebrity shoots, primetime TV programming for all major US & UK channels, and events as diverse as motocross and a papal visit.
This Los Angeles native with a traveler's soul started his own production service company overseas to share with fellow production professionals the wonders of shooting film, photo, and video projects across Spain and Portugal – the sunniest corner of Europe. Michael is as quick with a smile as he is committed to no-nonsense production workflow delivering cost-effective, quality results you can see in frame. He founded the Production Service Network in 2014 to accomplish that worldwide. He manages PSN from his base in Madrid in Spain, Madeira in Portugal, or most anywhere he has an Internet connection.