Bali is home for PSN Indonesia Partner Josh Patil. We caught up with this American who settled in to help build the paradisical island into a magnetic film hub for filmmakers. A blend of untamed beauty, cultural richness, and pure cinematic magic, Indonesia's enduring appeal is irresistible.
Q: Can you tell us a few top reasons projects shoot in Indonesia?
A:  Indonesia is an incredible destination for filmmakers looking for unique locations and a diverse range of cultures to draw inspiration from.
One of the main draws to shoot in Indonesia is its breathtaking natural scenery, with lush forests, picturesque beaches, and volcanic landscapes. But it doesn't stop there – Indonesia is also home to many modern, urban and endless interior and exterior locations.
Indonesia is also home to a rich cultural heritage that includes ancient temples, traditional villages, and colorful festivals, providing filmmakers with a wealth of subject matter to explore.
Indonesia's film industry is rapidly growing, with state-of-the-art production facilities and skilled local crews, that rival the top film crew in the world, available to help bring your vision to life.
Last but certainly not least, filming in Indonesia can be cost-effective, with lower production costs than many other countries, meaning you can stretch your budget further without sacrificing quality.
Q: How well does everyone speak English in Indonesia?
A:   One of the great advantages of filming in Indonesia is that many of the locals, including film crew (Mostly HODs), speak excellent English. English is widely taught in schools and is commonly used in business and tourism, so you'll find that most crew members are fluent in the language, and if not they are "Production English" fluent.
This means you won't need to worry about communication issues on set, as you'll be able to easily discuss your vision with the crew and ensure that everyone is on the same page.
Q: How do local crews in Indonesia compare to the rest of the region and the world?
A: Indonesia's film crews are world class and comparable to top filming destinations from Thailand to Capetown.
Indonesian film crews are known for their professionalism, work ethic, and dedication to producing high-quality work in any time crunch or high pressure situation. With a combination of local talent and international experience, they can tackle any problem with great solutions on the spot.
Q: Does a DOP need to travel in or do you have great ones in Indonesia with reels to present?
A: Indonesia is home to many great Indonesian and Expat DOPs from around the world. Often when pitching to clients from outside Indonesia, they choose to go with a DOP option we present to them residing within the country. However we are always welcoming to DOPs from outside the country if it fit's the productions needs.
Q: How is the art department, construction and wardrobe in Indonesia?
A: The art department in Indonesia never ceases to amaze us! Their ability to build incredible sets in record-breaking time is something that is often celebrated by clients shooting with us here in Indonesia. The "Can-Do" attitudes are a blessing on set . No problem is too big to find solutions for.
No matter what project we are working on ranging from commercials to TV shows to Feature Films, the team here can build it, make it, bend it, stick it, grow it and make everything precisely perfect.
Q: What are important the points of casting and diversity in Indonesia?
A:  Indonesia, and particularly Bali, is home to expats from around the world who have decided to relocate and call this wonderful country their home. In past productions, no casting brief has been out of reach.
Compared to European and American markets, usage here is very easy to negotiate and rates are negotiable to fit in budget for most projects.
Q:  Are there talented performance specialists in Indonesia?
A: Stunt men, precision drivers and performance artists are plentiful in Indonesia and in the past we have had very successful street casting for any missing pieces.
Q:  What is the best seasons to shoot in Indonesia and why?
A: Most projects that come to Indonesia are in search of Indonesia's spectacular sunlight. Being located on the equator we have 12 hours of light year round. Indonesia is divided into dry season and wet season. The dry season runs between end of February until beginning of November. These are the most common times to shoot in Indonesia.
That being said – Even during the rainy season, projects are still shooting here! Indonesia is a very tropical climate, so when we do have rain, it tends to be short and moves quickly, rarely hindering projects shooting during this time.
Q: Does Indonesia have ample studio space?
A: We have studios all over ranging from small studios to mega-studios capable of holding multiple sets. Even though many projects choose to shoot in Indonesia for its outdoor locations, the Indonesian film industry uses a lot of studios for its productions. So the facilities here are endless! There are also a few studios that have ample backlots to be able to build scenes not found in country. Come see for yourself.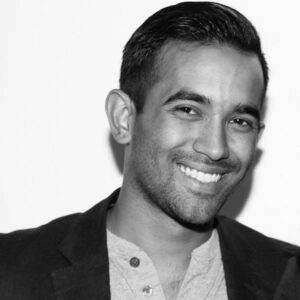 Josh Patil is a Managing Partner at the PSN Indonesia Partner, one of the premier film production and service companies in Asia. Hailing from Los Angeles, Josh previously worked in the television industry before relocating to Bali to launch his own company. With over a decade of experience in the industry, he has become well-respected for his ability to produce jobs of any caliber.
Known for his exceptional organizational skills, Josh's approach to producing is centered around bringing people together and creating a comfortable environment for all involved. His passion for craft, keen eye for detail, and unwavering commitment to excellence has enabled him to deliver high-quality productions that have earned him accolades from both clients and peers in the industry.
Under Josh's leadership, the PSN Indonesia Partner has become one of the most sought-after production service companies in Asia. From small projects to large-scale productions, Josh's extensive experience and expertise have made him a go-to person for producing jobs of any size. He is highly regarded for his ability to deliver exceptional work while ensuring that clients and crew are happy and satisfied throughout the production process.