One of Poland's most experienced advertising producers, and a long-time production partner of Procter & Gamble, is Gosia Zatorska Trojanowska.  She shares the reins at PSN Poland with Julia Bidakowska, who comments on some key considerations to shooting in Poland.
Q:  Why do you think foreign producers choose to shoot a project in Poland?
A:  Interesting and very diverse locations are close together.  Our crews and equipment are top-notch.  And our costs are low.
Q:  What stand-out places do you think could serve as interesting storytelling ingredients?
A:  The industrial, Soviet-style locations, and abandoned buildings are great for all kinds of explosions and destruction, which are often used for music videos and commercials.
  From the sandy beaches on our northern coastline, a sweep south includes abundant lakes, rivers, forests, meadows, and mountains.  Big cities punctuate the journey covering a little over 400 miles.  That's a lot in a compact area.
Q:  How well does everyone speak English in Poland? Is it limited to select department heads?
A:  The best film crews all speak English. People in general, especially in the big cities, are decent at speaking English. That has changed a lot during the past 15 years.
Q:  What strengths do you have in local crew? Does a DOP need to travel in, or do you have great ones with reels to present?
A:  Our crews are excellent. Poland has a long film history, with a well-known film school, so we have plenty of terrific art designers, costume designers, and DOPs. Most of the DOPs are based in Warsaw, where the film industry is concentrated.  They've earned a great reputation worldwide. Everyone knows Janusz Kaminski and Pawel Edelman, right?
Q:  What are the strong and weak points of casting in Poland? Do you have a wide array of ethnic diversity?
A:  Our film schools help ensure we have talented artists in the market and a good variety of models.  And while we have some East Asian communities, casting of Caucasians is the most common here.
Q:  Does Poland have any tricky production requisites we need to know about?
A:  No. We are easy, and people are generally open to let productions shoot in the craziest of places.
Q:  What is the best season to shoot in Poland?
A:  Every season is good, depending on what you would like to shoot.  As we enjoy 4 diverse seasons, the character of each explodes on the scene to decorate like only nature can do.  We have green and lush spring time, hot summers, colorful autumn, and cold winters with snow – in certain places at least.
Q:  Does Poland have ample studio space? How about back lots?
A:  We have good, modern studios with an excellent back stage; very suitable when shooting with celebrities, for example.
Q:  Can you name some well-known feature films that were shot in Poland?
A:  We've seen a good number, particularly over the past couple decades.  Titles like Bridge of Spies, The Chronicles of Narnia, Ida, The Foreigner, The Pianist, Schindler's List, Triumph of the Spirit and Zero Dark Thirty.
Q:  What local delicacies might visitors find intriguing during their stay in your country?
A:  Where to start? Meat, dumplings, cabbage… if it sounds heavy for your stomach, there is lighter food to be found. Traditional Polish cuisine is a surprise for many because the tastes and use of products visitors are unaccustomed to eating.  There are plenty of cool restaurants around to try it all.
Q:  How about traditions?
A:  Most of the traditions are connected to holidays such as Christmas Eve and Easter. But we also celebrate out of the ordinary things in very particular ways.
Every year, on the first day of spring, people fabricate an effigy, set it on fire, and then drown it in a river. The aim of the ritual is to chase off winter and encourage nature to revive.
Among the Easter code of rituals Śmigus Dyngus may be the most unexpected. What it is nowadays is a free-for-all, day-long water battle played out with water pistols, bottles, water balloons, plastic bags, or whatever means are on hand – in some rare instances even fire trucks have been known to join in.
Picking mushrooms is taken very seriously.  Polish mushroom dishes are world-class delights.  Poles like picking a lot of stuff in the forest and in their gardens like fruit and berries.  Those berries make for some very tasty Polish liquers.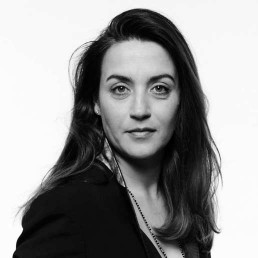 As EP and co-owner of the PSN Poland Partner company, Julia has had a busy career. From PA work back in 1999 she soon jumped into a producer role for big projects shot in Poland with international clients as well as productions for the local market shot across Europe and as far as New Zealand, Cuba, South Africa, and Malaysia.
Julia began managing all Procter & Gamble projects as well as international production service work in 2005. Those projects have included work with celebrities on set.
Julia is a happy mother who loves new challenges at work. She handles stressful situations as easily as she speaks 4 languages fluently – Polish, English, French, and Swedish, the language she learned as a child growing up in Sweden.