Nikon's "I am" campaign touched down in Europe to shoot this print campaign for the new D610 full frame camera.  Click here for credits and more.
The main message is that the full frame camera is "seeing the full story". The visual concept is set in a train station, where a girl says goodbye to her boyfriend, and, at the same time, another couple is greeting each other.  One story beginning anew as another comes to an end. Nikon looked around the globe for a suitable train station glowing with old world feel but managed by efficient authorities enabling the work to be done on short notice.
Keleti Train station in Budapest was their choice. Producers from Amana Cliq came to Budapest for this one single photo inside the oldest and biggest train station in Hungary so nothing was left to chance.  Photographer Jonathan Tay sought magic hour light, a factor that only added to the need for precision planning.
The pre-production and permitting were managed in two weeks' time.  For this one single photo we had to control the two main central platforms of the station for about 8 hours. We also brought in two trains with twelve carriages for the background.
To accommodate the shoot, Keleti train station had to change the arrival and departure platforms for all the other scheduled trains during the day.  We're thankful to have such film-friendly folks here in town!
For its beauty, affordability, and appreciation of sometimes unimaginably short deadlines in film and photo production, this train station is one of the most prized locations in Budapest.  One to keep in mind the next time you go looking for that perfect picture.
Each one of our Production Service Network partners has its own location treasures, and they're a favorite of photography campaigns.  Take a look at the UK as captured by Fujifilm for Finepix or Spain for Canon Asia's launch of the 60D for a range of classic to modern architecture.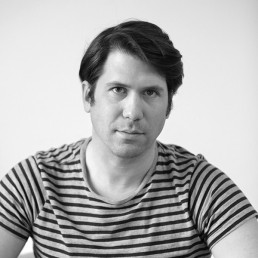 Ivan started his career as a TV producer working on a current affairs show for a leading local TV production company. He began at the bottom and wound up as one of the lead producers of the show.
Soon after, he and a partner from the show launched their own production company in Hungary. That venture, initially specialized in documentary production, became the foundation for an expansion into Austria, where he now forms the most cost-effective production plan, with resources from both countries, to service commercial film, TV, corporate, and still photo shoots.