What a whirlwind start to the year!  In the 5 months since our Production Service Network launched at Asia-Pacific's premier commercial film festival ADFEST, we've also touched down in Dubai Lynx to mingle with the MENA crowd and debuted at Cannes Lions where we co-hosted a soiree on the Hotel Majestic pier with The Location Guide.
The word is out.   From east to west, we've witnessed how our one-stop approach to local production services across many countries – guided by principles of transparency and community – is a welcome innovation to the commercial production industry.   It's common sense, really, and we're happy to find so many fellow professionals genuinely interested.  The proof is in the pudding now that we're already working on commercial shoots with clients big and small from half a world away.  From World Cup 2014 football play to holiday-making in Old World charm, I think we've struck a chord in Europe.
To get in tune with colleagues from around the world there was no better stage than Cannes Lions to conduct our (un)scientific survey about favorite shoot locations and why.    The revelation – viewed by +1000 folks on the PSN Facebook page during the first couple days posted – was that PSN partners already work locally in a full third of your top choices.  And we've only just begun.  We're taking our cue from fellow filmmakers like you to build PSN up where you want to work most!
An increasing number of like-minded production professionals are already tapping into the local knowledge of PSN and its partners to ensure a cost-effective shoot.   Those decided on a location place value direct contact with our proven partners.  Those seeking a comprehensive view of the options to get the best creative results for their available budget have quickly added our Network to their shortlist of first calls.
Our one-stop shop is a tool to optimize your results at location shoots in Europe, South Africa, and soon much further afield.   Consulting with us costs you nothing.  Our experience may be worth everything to securing your next bid for a successful location shoot.
We look forward to showing you what we can do for your next brief.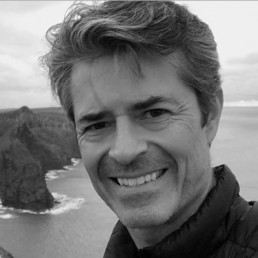 Production work on commercial, entertainment, and factual shoots for clients from around the world during more than two decades is at the core of Michael's experience. Highlights from his years managing production service budgets of all sizes for feature film, sport celebrity shoots, primetime TV programming for all major US & UK channels, and events as diverse as motocross and a papal visit.
This Los Angeles native with a traveler's soul started his own production service company overseas to share with fellow production professionals the wonders of shooting film, photo, and video projects across Spain and Portugal – the sunniest corner of Europe. Michael is as quick with a smile as he is committed to no-nonsense production workflow delivering cost-effective, quality results you can see in frame. He founded the Production Service Network in 2014 to accomplish that worldwide. He manages PSN from his base in Madrid, Barcelona, or most anywhere he has an Internet connection.