Pandemic, War, Natural Disaster - Needn´t Derail Productions
Filmmakers are resilient. This drives producers to get stuff done.
Natural Disaster
Set to film an S&P campaign in the coral-laced waters of Fiji, freelance agency producer Mary Crosse leaned on the local PSN team to ensure safety for all while assessing the impact a volcanic eruption in Tonga would have on the optimal water conditions that had drawn the client halfway around the world to film there.
"This project started like a production legend – a fully underwater shoot that could only be shot in a tropical location in January," recalls Crosse, Executive Producer for Joan Creative NYC. "The team at PSN helped us explore and evaluate many options around the world that fit our criteria during the height of Omicron. I'm inventing reasons to work with them again."
 Click to watch what they achieved despite the challenge.
War
Conditions at renowned film hubs can be equally unpredictable. The Russian invasion of Ukraine took many producers by surprise. An industry-wide response to the ensuing humanitarian crisis moved support in as quickly as producers moved projects out to safe alternative locations. PSN Germany fleeted minibus transport into Ukraine to save lives. PSN Lithuania incorporated Ukraine film crew into projects executed while the war waged on, and PSN disseminated ground truth from across Eastern Europe to help brands and agencies maintain the workflow from West to East.

Proof in Pandemic Pivot
It's become second nature to expect the unexpected. PSN and its Partners are a resource of local knowledge permitting decision makers to properly evaluate potential disruptions. As required, we facilitate a shift of course rather than a shutdown to keep cameras rolling.
"Your production company together with your local line producer make all the difference," says veteran producer Rob Newman in a recent PSN series of LBB articles addressing the future of shooting abroad as we emerge from the pandemic. "You have to rely on your suppliers, so it is important to consult your online suppliers."
Bullitt Managing Director, Hillary Rogers, adds that "You just need to be careful that you're seeing everything and that you're trusting the people you're working with."
The pandemic brought our troubleshooting role into focus.  PSN provided producers with local ground truth and direct access to its vetted service company Partners through an online Shoot Status Table.
"I would go directly to PSN's updated site for information on which countries were opening, their current shooting status, and information for remote production," recalls Area 23's SVP of broadcast production, Chinkara Singh.  "Any time there can be a collection of experiences related through one production partner, it's a time-saver. PSN is a solid global production resource."

Global Collaboration – Remotely
The quest to achieve optimal creativity at competitive costs compels producers to overcome the challenges and continue to film projects abroad.
"You can get incredible crews abroad," acknowledges Forever founder & UK-based EP Sasha Nixon. "You can get greater value there."
"We also go abroad a lot because it can be less expensive so we can film more," says Rogers.
Demand has driven innovations delivering low-latency, remote streaming from set. Creatives embraced remote production to continue shooting abroad during the pandemic. The director's collective, Traktor, finds that "less technical shoots tend to be 'easier' to shoot remotely." Traktor adds that "it helps a lot if the directors and the key crew have a really good collaboration from the start."
"The extra effort in preparation is almost exclusively a good thing," according to Newman. Making time for it on a P&G shoot with a long list of deliverables proved a key to success.  "The rehearsal day allowed us to share with the agency and client how everything is going to look, be art directed, and blocked so we could roll more quickly into the nine commercials we had to shoot".
The learnings can be good for our environment as travel restrictions fade. Brand and agency confidence in streaming enables them to reduce travel and move the commercial film industry toward sustainable production with PSN Partners worldwide.

Authenticity
Virtual production is another innovation boosted by the pandemic. It enables creatives to capture hard-to-film locations and reproduce them in a controlled environment.
The Russo brothers harnessed this technology during the filming of their upcoming spy feature, The Gray Man, starring Ryan Gosling and Chris Evans. The PSN Thailand team facilitated LiDAR scanning and photogrammetry of the Songkran water festival in Bangkok to capture content the directing duo used to enhance live action filming of the scene with East Asian actors in Czech Republic.
But producers caution that this new tool in the creative toolbox is no replacement for live action filming on location with performers.
"Authenticity is a key word," says Nixon. "It's important for everyone, including the director."
Rogers continues that "authenticity is one of the most important factors about shooting on location. It gives something to the actor. It really helps them get in the right headspace".
And Singh adds that "it's fun being on set together! We strengthen trust and comradery."

Industry reboot
Months of pandemic-induced isolation has brought us to recognize these enduring values.
"It is important to get your inspiration from outside our industry," says Traktor. "This global pause has probably brought many people to seek their inner peace."
And so, more prepared than ever, we keep on, no matter the challenge.  Singh concludes it is in our nature. "Producers are born loving evolution and embracing change."
Producers, remain true to yourselves.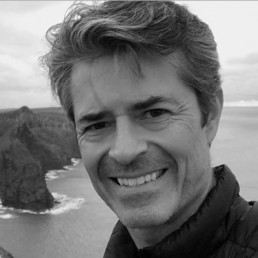 Production work on commercial, entertainment, and factual shoots for clients from around the world during more than two decades is at the core of Michael's experience. Highlights from his years managing production service budgets of all sizes for feature film, sport celebrity shoots, primetime TV programming for all major US & UK channels, and events as diverse as motocross and a papal visit.
This Los Angeles native with a traveler's soul started his own production service company overseas to share with fellow production professionals the wonders of shooting film, photo, and video projects across Spain and Portugal – the sunniest corner of Europe. Michael is as quick with a smile as he is committed to no-nonsense production workflow delivering cost-effective, quality results you can see in frame. He founded the Production Service Network in 2014 to accomplish that worldwide. He manages PSN from his base in Madrid, Barcelona, or most anywhere he has an Internet connection.