Top Teamwork to Produce Olympic Athlete Films
Celebrating the Olympics in times of pandemic is a remarkable feat. PSN Partners did their part by working with producers from around the world to execute films that shine a spotlight on the world's elite athletes and the unique spirit of the 2021 Olympic Games.
Unprecedented teamwork has been at the foundation of our success.  And there is no greater reward than the recognition of the producers we've worked with.
"The true value of a reliable partner shines through in the midst of the most challenging productions," remarks Robot Producer Tsuyoshi Takizawa about films for Asics completed with PSN Poland that feature women's tennis champion Iga Świątek. "We faced a difficult project involving people from multiple countries during a time of COVID restrictions — which made travel impossible for us — plus we were on a tight schedule. The pure competence of Julia and her team from the pre-production stage to the actual shoot removed much of the stress of this all-remote production. They were lifesavers for us. We are so thankful to have forged a connection with such true professionals!"
The Little Black Book has published an article featuring more PSN Partner work for the International Olympic Committee (IOC), Discovery+, and more.  Click here to check it out:
A Herculean Effort: The Globe-Spanning Production Powering the Olympic Games
MJZ director Henry Hobson also shares insights in this Shots article about the film he helmed for Discovery+ with PSN Partner film support.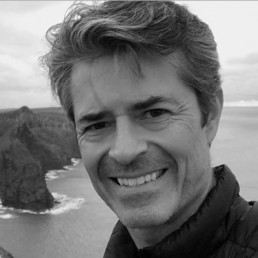 Production work on commercial, entertainment, and factual shoots for clients from around the world during more than two decades is at the core of Michael's experience. Highlights from his years managing production service budgets of all sizes for feature film, sport celebrity shoots, primetime TV programming for all major US & UK channels, and events as diverse as motocross and a papal visit.
This Los Angeles native with a traveler's soul started his own production service company overseas to share with fellow production professionals the wonders of shooting film, photo, and video projects across Spain and Portugal – the sunniest corner of Europe. Michael is as quick with a smile as he is committed to no-nonsense production workflow delivering cost-effective, quality results you can see in frame. He founded the Production Service Network in 2014 to accomplish that worldwide. He manages PSN from his base in Madrid, Barcelona, or most anywhere he has an Internet connection.