Cannes Lions Grand Prix & more awards
Winners Made With PSN
Cannes Lions is a virtual memory, but I'd still like to raise a glass. We're excited to share that PSN supported the live action filming of three award-winning campaigns.  Congrats to all, beginning with Chelsea Pictures for its Grand Prix winning #WombStories filmed with our team in Barcelona.  The Spanish island of Majorca is where CoorDown filmed The Hiring Chain, winner of a silver and bronze Lion.  And it was up in the Arctic Circle where World War Seven worked with PSN Norway to shoot the silver and bronze Lion-winning Oreo Doomsday Vault, also awarded gold and bronze at The One Show.  Just a few weeks later, Chelsea Pictures went on to win top production company honors at the AICP awards.  Each of these stellar campaigns also earned multiple New York Festivals Advertising Awards. 
We're honored to contribute toward outstanding work produced by the industry's best. The range and caliber of our worldwide shoot support is evident in recent PSN Partner work with Smuggler in Sweden, Stink in Florida, Unit9 in France, Iconoclast in South Africa, Imperial Woodpecker in Puerto Rico, Anorak in Denmark, 1stAveMachine in Korea, and Partizan in Canada, to name a few.
Producers can use some encouragement these challenging times.  Time for a reminder of all we can do for you from the American producer and founder of PSN-Production Service Network. Why not schedule a 20 minute Zoom to catch up?
I can share insights from my seat at the helm of our one-stop shop of vetted service company Partners in 50 territories.  We put a world of knowledge and filming experience at your fingertips.
The new PSN website taps you into local production specs and Covid-19 filming status to help determine where best to shoot. We even identify territories where commercial shoots qualify for local incentives.  Learn more here about how we facilitate filming abroad at no added cost.
Resilience has its rewards.  Fully vaccinated folks are turning back the tide pandemic production slowdowns.  PSN remains here, which is most everywhere you'll ever want to film, to help you tell stories that reflect the diverse world we call home.  We're looking forward to reconnecting and finding an opportunity to work together soon.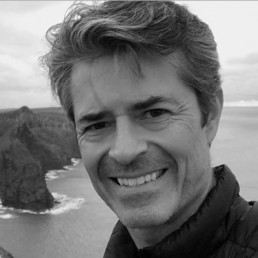 Production work on commercial, long form, and factual shoots for clients from around the world during three decades is at the core of Michael's experience. Highlights from his years managing production service budgets of all sizes for feature film, sport celebrity shoots, primetime TV programming for all major US & UK channels, and events as diverse as motocross and a papal visit.
This Los Angeles native with a traveler's soul started his own production service company overseas to share with fellow production professionals the wonders of shooting film, photo, and video projects across Spain and Portugal – the sunniest corner of Europe. Michael is as quick with a smile as he is committed to no-nonsense production workflow delivering cost-effective, quality results you can see in frame. He founded the Production Service Network in 2014 to accomplish that worldwide. He manages PSN from his base in Madrid in Spain, Madeira in Portugal, or most anywhere he has an Internet connection.