Michael Moffett spoke with the Location Guide recently about the official launch of the Production Service Network at ADFEST 2014 in Thailand.  He emphasised the wide spread of locations that PSN can offer across Europe and the ability of the network to be able to offer solutions for all types of budget.
Furthermore the huge depth of knowledge that the partners, now in 12 different countries, can bring to the table, means cost effective production is ensured.
Take a look at the in depth interview Camino Media launches Production Service Network for Europe commercial filming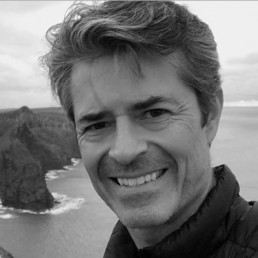 Production work on commercial, long form, and factual shoots for clients from around the world during three decades is at the core of Michael's experience. Highlights from his years managing production service budgets of all sizes for feature film, sport celebrity shoots, primetime TV programming for all major US & UK channels, and events as diverse as motocross and a papal visit.
This Los Angeles native with a traveler's soul started his own production service company overseas to share with fellow production professionals the wonders of shooting film, photo, and video projects across Spain and Portugal – the sunniest corner of Europe. Michael is as quick with a smile as he is committed to no-nonsense production workflow delivering cost-effective, quality results you can see in frame. He founded the Production Service Network in 2014 to accomplish that worldwide. He manages PSN from his base in Madrid in Spain, Madeira in Portugal, or most anywhere he has an Internet connection.